This guide talks about everything we know so far about the Fortnite Godzilla event while sharing its start and end date, potential rewards, and more.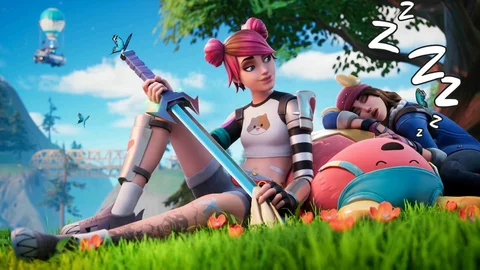 Fortnite's rumored Godzilla event is getting more hype with each passing day as players have taken it to TikTok to show clues that hint towards a potential Godzilla-themed event soon coming to the game.
Some players say Godzilla will appear on Fortnite's map south of Kenjutsu Crossing, whereas some show an edited video of a Godzilla sign found within the Mega City named location.
Well, of course, most of these videos are fake, but that doesn't mean Fortnite won't be getting a Godzilla-themed event.
With the announcement of Godzilla X Kong: The New Empire, we may get a promotion event in Fortnite associated with the movie.
What Is The Fortnite Godzilla Event?
As we mentioned earlier, the Fortnite Godzilla event is a rumored in-game event that players have been speculating soon be arriving in the game. But so far, there is no official confirmation or details on that.
Fortnite Godzilla Event - Start/End Date
At the time of writing this guide, there is an official or rumored start date for the Fortnite Godzilla event. We will update this section when there are more details available.
Fortnite Godzilla Event - Rewards
While for this also, there are no official details. But seeing other in-game events, we are assuming you can obtain Godzilla-themed cosmetics and other such things by completing the challenges offered in the Fortnite Godzilla event.
For more Fortnite news and guides, check out: