Unlocking heroes in Hyper Front can be done in a number of ways. Here is how to do it and fast.

NetEase's tactical shooter Hyper Front has had its global launch, introducing three new agents... sorry, heroes, a brand new map, and the launch of Season 2: Outbreak.
Those three new heroes take the roster up to 12, but you likely don't have access to them all yet. Having access to them all is key if you wish to play competitively and climb the ranks.
That's because choice is king. Players on the same team can't select the same hero, and with the different roles (Guardians, Tacticians, Scouts, Brawlers, Supporters), having a wide selection means you can pick a hero that fits your playstyle and not one forced on you because of lack of choice.

Unlocking heroes in Hyper Front can be time-consuming, though, and it isn't always clear the various ways you can do so.
That's where this guide comes in, as we break down the fastest way to unlock heroes in Hyper Front, so you can increase the size of your roster.
How To Unlock Heroes In Hyper Front
While unlocking heroes can take a while in Hyper Front, thankfully, you start the game with five of the twelve currently available.
By the time you complete the training, which you can't skip, you will have:
Faith Arrow
Blast
Storm
Sentinel
Coldcast
These give you a good base with one of each hero type. To unlock the other seven heroes, you have to do two things.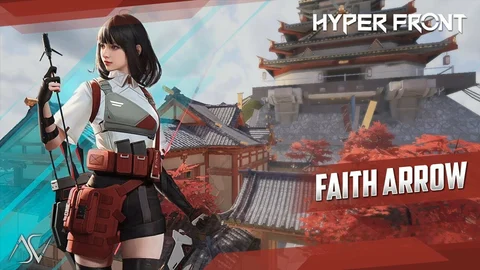 The first is gaining enough Hero Recognition. You need to have 500 Hero Recognition to unlock a hero in Hyper Front. You can earn Hero Recognition by completing daily missions which give you Activity points, for every 10 Activity points, you gain 2 Hero Recognition. Daily Sign-In rewards will also earn you Hero Recognition, with 30 Hero Recognition up for grabs every day through these challenges.
With 500 Hero Recognition in hand, you will then you will need to purchase your your chosen hero by using either Star Coins and Star Quartz. You can check the amount of each you have from the top right of the main menu. The Star Coins have a gold coin icon, while the Quartz looks like a crystal.
Star Coins is the game's "free" currency, earned by completing challenges, daily login missions, and playing and winning games, etc. Star Quartz, on the other hand, is Hyper Front's premium currency and must be purchased from the in-game store.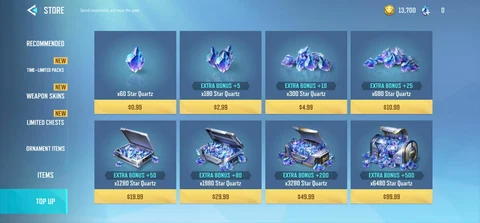 Each hero costs 20,000 Star Coins or 500 (approx. $7) Star Quartz to unlock. Once you have one of these, follow these steps to unlock a hero in Hyper Front.
Launch Hyper Front on your chosen device.
Once at the main menu, click on "Heroes" from the menu at the bottom of the screen.
From here, you can see all the heroes and the ones you have or have not unlocked.
Navigate to the hero you wish to unlock and then do so using your chosen currency.
You can now select this hero when in a match. You can also now improve this hero's mastery, rating, memory, and friendship.
Now, if you have played much Hyper Front, you will know that 20,000 Star Coins don't come easy, and it will take you a while to unlock all the game's heroes.
Thankfully, there is another way that can help speed up the process.
How To Get Hero Files In Hyper Front And Unlock Heroes Fast
There is another way to unlock heroes in Hyper Front, and that is using Hero Files.
Hero Files can be obtained by completing the challenges found in the "Guidance" tab, which are designed to get you up to speed with the game and its mechanics and modes.
There are four Guidance chapters, two of which have a Hero File as the reward.
These Hero Files can be used to unlock one of Bloodraider, Blink, Valkryie, Thunder, or Cure Light. If you already have all five heroes, you can redeem the Hero File for 12,000 Star Coins.
The challenges in Guidance are all pretty easy and task you with, for example, playing three games or checking out the daily missions tab, but you do have complete all the previous chapter's missions before you can move on to the next one. The Hero Files are rewarded when completing chapters 2 and 4.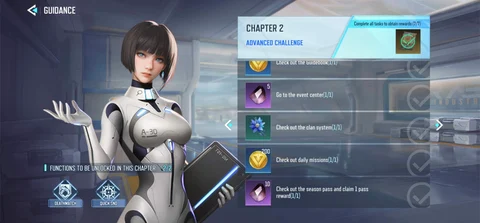 Once you have a Hero File, you can use it straight away, or you can keep it in your inventory for use at a later date.
Complete all four chapters, and you will have two Hero Files taking your hero roster up to seven.
In the future, there may well be other ways of obtaining Hero Files and heroes, when that is the case, we will update this guide.
Until then, why not check out our other Hyper Front news and guides: