Check if the Marvel Snap servers are down and when they are expected to be back up.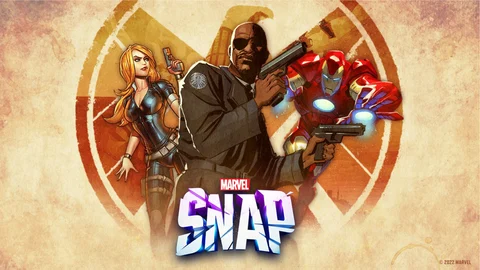 Marvel Snap is an online card game that has become immensely popular since its global launch last year. The game demands a stable internet connection, as all the game modes currently in the title are PvP; however, this means that occasionally players cannot access the game owing to the servers going down.
When the servers are down, you won't be able to log in, so you can't see your decks, play games, or do anything other than wait. When this is the case, you will usually see a message: "Unable to communicate with the matchmaking service. Please try again."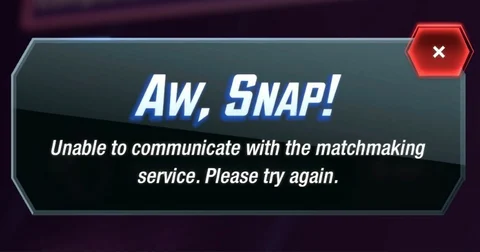 Several factors can cause server outages, but when it comes to Marvel Snap, the primary reason the servers are down is that the game is undertaking planned maintenance, which usually happens when a new update is being rolled out.

You can check if the Marvel Snap servers are currently down below, where we also explain how you can know ahead of time when they will be.

Are The Marvel Snap Servers Down?
No, the Marvel Snap servers are not down.
The last time they went down was on February 7, when the Into the Quantum Realm update was rolled out. Thankfully, developers usually give out rewards when the servers go down. Check your inbox regularly and max sure you claim them!

How To Check Marvel Snap Server Status

Unfortunately, Marvel Snap does not have a dedicated server status page, so you can't directly check if the servers are up or down.
Having said that, there are two ways to get direct word from the development team on the server's status.
The first is by checking the Marvel Snap Twitter account. Whenever the servers are down, either for planned maintenance or technical fault, a tweet will usually go out explaining the situation and notice when they will be back up.
Into the Quantum Realm-MARVEL SNAP's latest season has arrived!

Are you ready to explore the unexplored? pic.twitter.com/IU8ZBa4UOU

— MARVEL SNAP (@MARVELSNAP) February 7, 2023
You can also keep an eye on the official Marvel Snap Discord channel. This channel is staffed with community managers and developers who take questions from the community. If there is an ongoing server outage affecting players, you can be sure you will hear about it here.
Stay up to date with the latest Marvel Snap news and guides: