Niantic has introduced a new Daily Incense Adventure that will allow players to engage and discover more Pokémon than ever before in Pokémon GO! Here's everything you need to know.
Daily Adventure Incense is a new Incense that will be coming to Pokémon GO! Incense is basically an item that temporarily spawns Pokémon nearby Trainers. In this new update, Trainers will be supplied with a Daily Adventure Incense every day and can only hold one at a time. Once activated, these will last for fifteen minutes. Rare Pokémon may be spotted in the wild regardless of whether Trainers are located in rural or dense areas.
This will be a rolling update that will see players across the world gradually discovering Daily Adventure Incense in the Pokémon GO app over the coming week. Let's go over all the details!
How To Activate Daily Adventure Incense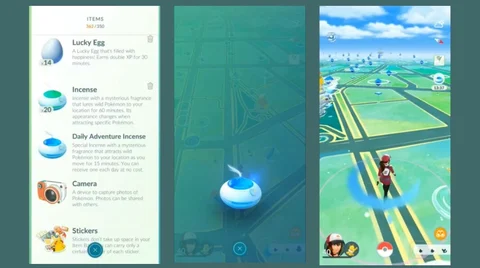 Daily Adventure Incense can be activated in the same way as other Incenses. Note that the Daily Adventure Incense is not included in the total number of items a Trainer can keep in their Item Bag.
Regardless, simply follow these instructions and you'll be golden:
Trainers must first locate the Daily Adventure Incense in the Item Bag or by tapping the icon in the upper right of the in-game map.
Swipe on the Daily Adventure Incense to activate it. A blue fog will surround the Trainer's avatar while the Incense is active.
The Daily Adventure Incense will be removed from the Item Bag after use but will return the next day once the time refreshes.
Keep in mind that once these Incenses are active, wild Pokémon will be attracted to a Trainer's location so long as they are moving.
Daily Adventure Incense And Daily Poké Balls
Niantic wants to ensure that all Trainers, regardless of their number of Poké Balls, enjoy the new Daily Adventure Incense. Hence, there are a few changes that will be introduced with the rollout of this new Incense.
These are:
If Trainers have fewer than or exactly thirty total Poké Balls, Great Balls, and Ultra Balls, they will receive thirty Poké Balls upon activating a Daily Adventure Incense.
If Trainers have more than thirty total Poké Balls, Great Balls, and Ultra Balls, they will not receive any additional Poké Balls.
Stay up to date with the latest Pokémon GO news and guides: