The Pokémon UNITE India Open 2022 is open to players across the country.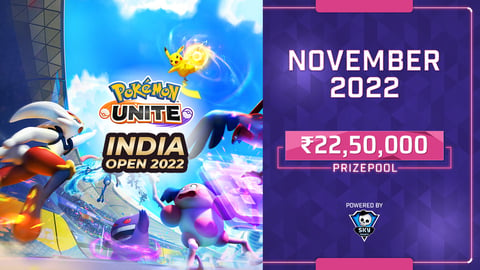 A Pokémon UNITE tournament with a Rs. 2,500,500 (approx. USD 30,000) prize pool is set to take place in India.
The Pokémon UNITE India Open 2022 will be one of the biggest seen in the country, and after a series of regional qualifiers will see the top two teams take the stage at a LAN event to be held in Mumbai in December, as part of Skyesports Championship 4.0.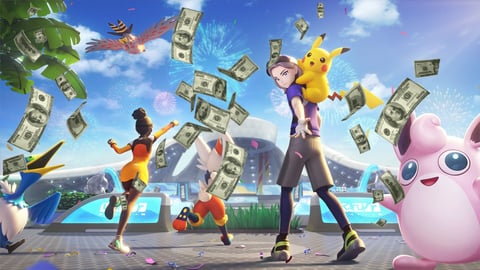 The tournament is being organized by the Chennai-based esport organization Skyesports, and is in partnership with The Pokémon Company.

Following the regional qualifiers in November, the top four teams from each region will take their place in the national playoffs, to battle it out for one of two spots in the national finals.
"We are thrilled to be working with The Pokémon Company to bring the biggest esports IP for Pokémon UNITE in the country, the India Open 2022," said Shiva Nandy, founder and CEO of Skyesports.
"We are working to make Pokémon UNITE a household title for Indian audiences and families. The zonal-based format will ensure maximum regional penetration and will boost participation from the grassroots level as we look to grow and support the game in the country."

Registration for the regional qualifiers opens on November 5 and closes on November 18.
If you are interested in taking part, or attending the Mumbai LAN, check out the Skyesports website.