The Season 3 rewards have been revealed for Rocket League Sideswipe. Here is everything you need to know.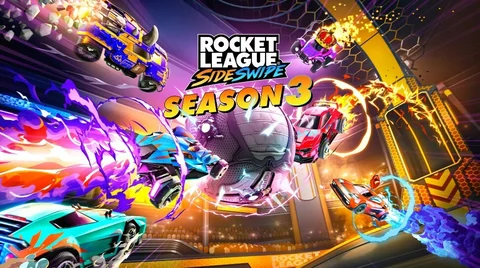 Rocket League Sideswipe is currently in its third season which introduced the 3v3 game mode, plenty of seasonal challenges, a Rocket Pass, and the Spectator Mode.
One of the most important parts of any Rocket League Sideswipe season is the season rewards which reward players based on their ranked performance throughout the season.
The season rewards have now been revealed, so, if you want to learn more including the Season 3 end date and all the rewards, here is everything you need to know.
Rocket League Sideswipe Season 3 - End Date
Update: Psyonix has announced that Season 4 will be delayed, and so, Season 3 will be extended for nine days, until Friday, July 8, with the developers explaining they needed "more time to 'map' out there Season 4 season update, which we learn will be called "Critical Hit".
.@RLSideswipe Season 3 is being extended as we polish things up for you. Don't worry, Season 4 is coming and bringing new "Adventures" with it.

We will share more details soon.

— Rocket League Status (@RL_Status) June 21, 2022
The ranked season is also extended, giving you more time to grind. There is also a double XP boost in play for the remainder of the season meaning most regulars will be able to finish the Season 3 Rocket Pass and nab those rewards.

Season rewards are dolled out after the season has ended and are based on your final placement in the game's Ranked mode. That's why knowing the end date of Rocket League Sideswipe Season 3 is important because, if you know that, you know how long you have to grind for your rewards.
It's also important to note that not only do you get the season reward for the rank you end up at, you also get the reward for every rank under that - so, a very good way to fill your Garage.
As mentioned before, with the extension we now know that Season 3 will end on Friday, July 8.
In the hours following that, Season 4 will begin and players will find their Season 3 rewards in their Garages.
Rocket League Sideswipe Season 3 Rewards
Season 2 saw players awarded exclusive Banners, and thanks to a mid-season developer blog we also know the Season 3 rewards.
After the end of the season, players will be getting an Avatar and Season Title that will allow them to show off their achievements. And it doesn't matter if you ended up in Bronze or made it all the way to Grand Champion - there is something for you.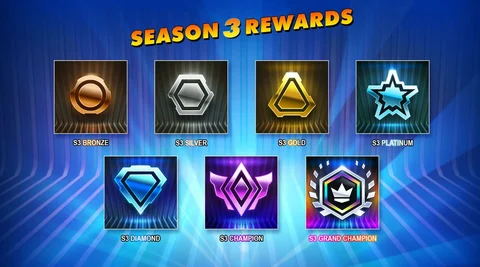 And it will, of course, be an exciting day for mobile socCar fans, as Season 4 will be kicking off with a brand new Rocket Pass and Ranked season to grind. Nothing has been revealed yet but check back with us closer to the time for a breakdown of everything that can be expected.
Until then, why not check out: