With the iOS beta in full swing, the Rogue Company: Elite developers have revealed that Android gamers won't have to wait long to get their shot.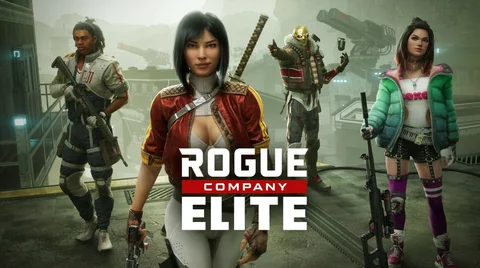 It is shaping up to be a great mobile game, and now Android gamers that have their eyes on Rogue Company: Elite have learned that they won't have to wait long to get the opportunity to take part in the beta.
Currently, the closed beta is only available on iOS devices, though that is set to change with the developers revealing that the Android beta will start in September.
Our beta on iOS is in full swing, and the Android beta is coming soon in September!

If you're eligible and haven't signed up yet, there is still a week left to do so through Verizon Up Rewards! pic.twitter.com/MbFdiQaljS

— Rogue Company: Elite (@roguecoelite) August 25, 2022
A fixed date has not been given, but with September just around the corner, it looks like Android gamers will be able to get their hands on the title at some point in the next four/five weeks.
How To Sign Up To The Rogue Company: Elite Android Beta
There are currently two ways, possibly three ways, to get access to the Rogue Company: Elite Android beta.
The first is by registering your interest on the game's official website; however, spaces for the closed beta are limited, and you may not gain access simply by registering.
There is another guaranteed way of getting access to the closed beta, but unfortunately, this is only open to Verizon customers based in the US. Both Android and iOS gamers can access the Rogue Company: Elite beta this way, and it is done through the Verizon Up Rewards program and its associated app.
There is a potential third way, and this is by keeping an eye on the Rogue Company: Elite social channels, specifically their Twitter page, which has occasionally tweeted a separate registration form. This form is still live but is only for iOS gamers. We suggest giving the Rogue Company: Elite Twitter a follow for any other opportunities to join the beta.
For more mobile gaming news and guides, check out: