This guide shares Shindo Life Vinland private server codes and steps on how to use them to start a private session.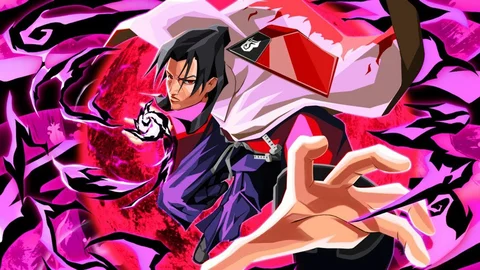 Vinland is a village in Shindo Life consisting of three major sections, including the village itself, filled with tall buildings made of trees and clay, the Vinland arena, and the Vinland forest.
It is one of the prime locations to farm scroll spawns that give you access to sub-abilities, ninja tools, companions, bloodline modes, and other such things. And the best way to farm them is by heading into a Vinland VIP private server where no other player can disturb you during the grinding process.
To help you out, we have listed every working Shindo Life Vinland private server code below while discussing how you can use it to teleport to a private session.
Shindo Life Vinland Private Server Codes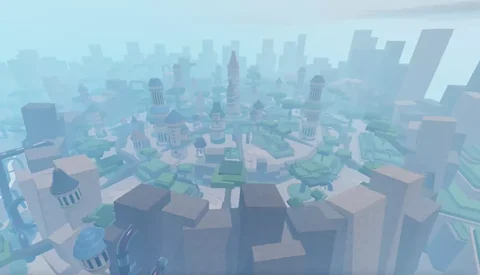 Here is the complete list of Vinland location private server codes in Shindo Life:
Note: This private server list was updated on September 25, 2023.
z-_F4B
0Ugj2A
uA6pZB
ukaERT
OsTi1U
em4bR6
SXI5hy
c1tdg4
iOWYcZ
1dpmHX
WrV3RA
j6-zwt
wAy6sL
aEmxQD
ii32vf
_3p5Mo
_BrcF7
1HwhEQ
2WMpXi
4codZc
4FFGgh
4HR6OQ
63VXHm
81Rar9
9sOFQd
AqhiaM
AWz5Ja
Axu1kv
b4AO6J
B6oZI5
B6oZl5
BDxbgi
bgZd_y
BxycYy
CIWxLY
d21hMi
dCrPjK
DKL2S
DKL2S_
dU_hz2
dUhz2
E3aokN
ELZcEo
F_RaNs
fbA3Pt
g6y7aQ
g827FB
g827FD
GCT8Ej
HFO9ei
HQFNga
i9rLqX
IGwT8A
iVBtXN
jbP2U9
jcMStE
JIBDxl
Juu6iY
KTiEOC
lGwT8A
Ln0knB
LnOknB
LZ_pnP
m9XBlz
mCM2eW
MMk2pU
MpVb9F
mq5SnL
mV5FTR
NZmKHA
o7UO5t
ogAXDd
oThTKq
owBb29
PC-s7S
pDTQse
pLRuW2
PmTPEb
pP966F
PpSz6n
PUC6w6
PxPcas
rBF-8o
RF9Gu3
scOcWj
tcDQRu
TtSm8O
u3s3Nu
uLj379
UnWVg3
UoAliS
v9lbur
vkMu6F
vRsMhi
VsGEVB
wHcDoL
WpC66O

WxaSaq
xXbomV
yIqDnT
YOFO7f

YpKQGD
-YQlIW
Za69k8
zGZr2p
oAvvRu
chx3ZD
6LTqcA
Jf8K9e
HzZr3C
1veiOX
V0Gmw3
M2oNFP
O2WY0H
ff-ouA
oYIXP-
5trEHv
gHO-qN
fZn5Ay
vwugOJ
We will add new private server codes for the Vinland location when they are made available.
How To Use Shindo Life Private Server Codes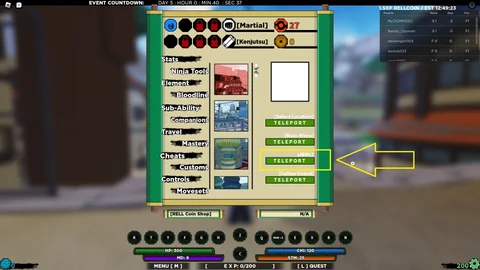 In Shindo Life, you can use private server codes via the 'Location' option in the main menu. There you will find the 'Private Server' field where you can enter any of the above codes and hit the 'Teleport' button to jump into a Vinland private session in Shindo Life.

To summarize things, here is what you must do to teleport to a Vinland private server in Shindo Life:
Open Shindo Life.
Open the main menu. On PC, you can press the 'M' button.
Click on the 'Travel' tab.
Enter the VIP server code in the third field that says 'Private Servers'.
Click on the 'Teleport' button.
That concludes our guide on Shindo Life Vinland Private server codes and how to use them.
For more on Roblox, check out: