Zenless Zone Zero is the latest game from HoYoverse. Here is everything you need to know.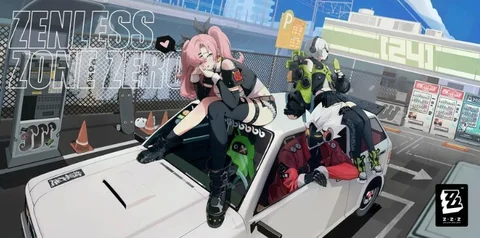 Zenless Zone Zero is the latest game from HoYoverse, the team behind Genshin Impact and the Honkai series. Described as an action RPG and with the familiar HoYoverse anime aesthetics, Zenless Zone Zero doesn't look like a huge departure from type for the China-based developers—and that points to it being a huge hit.
Announced back in May of this year, Zenless Zone Zero takes place at some point in the future in a world that has been destroyed by the monstrous Ethereal. One bastion of the few bastions of humanity left - the futuristic city of New Eridu - is where you will spend most of your time.

The Ethereal hasn't disappeared, though, occasionally making their presence known by the use of Hollows—portals to another dimension. Playing as a Proxy, players will take control of a cast of characters slipping in and out of the Hollows to fight the Ethereal and nab resources and technology from these foes in what has become a symbiotic relationship.

The game has just finished up its first closed beta test on iOS and PC devices, with more expected in the future. If you want to learn more, keep reading.
Zenless Zone Zero - Release Date
Announced back in May of this year with a trailer introducing some of the game's characters and the city of New Eridu, the developers also announced the first closed beta test.
That test, which featured only iOS and PC gamers and was very limited, ended on August 8 and since then eager players have been waiting for the first hint of the next beta test.
That information hasn't been forthcoming, meaning a full global release for Zenless Zone Zero looks a while off yet, with it not likely to be playable by all until at least Q1/Q2 of 2023.
Don't worry if you aren't part of these tests though, as all data is being wiped at the end of each closed beta test.

How To Register For The Zenless Zone Zero Beta
Registration for the Zenless Zone Zera beta is not currently open, with the initial Tuning Test only available to those after completing a survey.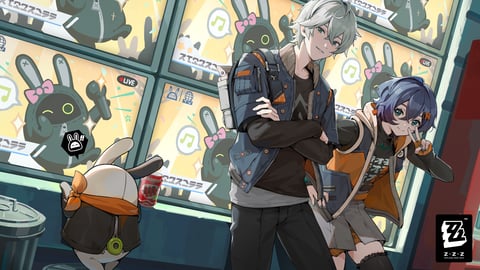 You can, however, register for the Zenless Zone Zero newsletter, which will keep you up to date on the latest from the game, including any potential test periods.
You can do so, through the official Zenless Zone Zero website.
The first test, as mentioned before, was only available on iOS and PC, though the developers promise more platforms will be supported in the future.
It is still early days for Zenless Zone Zero, but as we hear more, we will update this hub with all the latest on HoYoverse's next big action RPG!
For more HoYoverse goodness, why not check out: