Genshin Impact is once again collaborating with Samsung to bring a new special edition phone, this time featuring Nilou. Here's everything you need to know about it.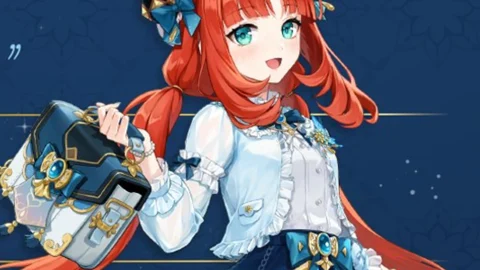 Following the league of big AAA titles like Fortnite, Genshin Impact's developers, miHoYo, now rebranded as Hoyoverse, have been collaborating with some major brands to bring Genshin Impact-themed merchandise and products in the past few years.
This time, the company has collaborated with the most prominent mobile brand, Samsung, to bring their S23 Ultra lineup with a nuanced Genshin Impact-themed look.
A New Genshin Impact-Themed Phone Is On The Horizon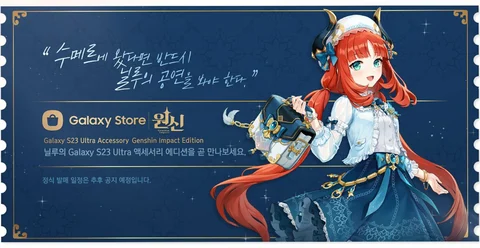 On May 18, 2023, Genshin Impact's South Korean team took to Twitter to announce the latest Genshin Impact X Hoyoverse collaboration, which will bring the latter's premium lineup, S23 Ultra, with a brand new Nilou-themed look.
weonsin X Galaxy Storeyi saeroun kolrabo yego sosig!

Galaxy S23 Ultra Accessory Genshin Impact Edition
nilruyi Galaxy S23 Ultra aegseseori edisyeoneul god mannaboseyo.

aegseseori kolrabo ibenteue daehan sangse naeyongeun cuhu gongjisahangeul tonghae hwaginhal su issseubnida.#weonsin pic.twitter.com/GDwSrB726b

— weonsin (@genshinimpactkr) May 18, 2023
While the exact design of the new phone was not yet revealed, we did see Nilou in a new look. And from what it seems like, the phone will offer a back cover and a multitude of other S23 Ultra accessories featuring Nilou's new look.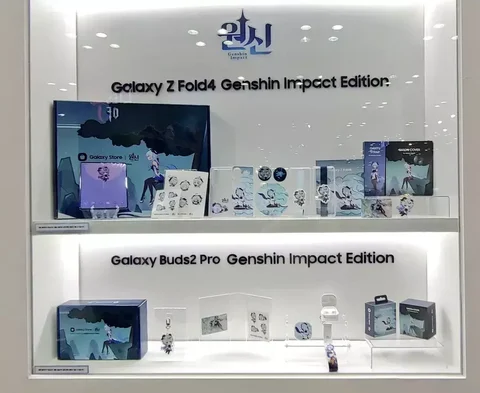 Something similar to what we saw with Genshin Impact's previous collaboration with Samsung brought the Ganyu-themed Samsung Galaxy Fold Z Fold 4.
To what extent the Samsung S23 Ultra's design will get altered to fit Nilou's new look to meet the aesthetic requirements of the game's diverse community is still not known.
Nilou's Galaxy S23 Ultra Accessory Edition Release Date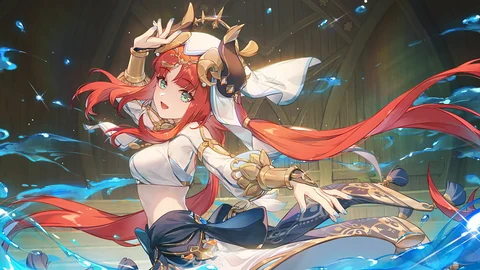 At the time of writing, we have no official release date for Nilou's Galaxy S23 Ultra Accessory Edition. We will update this section when there are any new details.
Nilou's Galaxy S23 Ultra Accessory Edition Price
While the exact price for Nilou's Galaxy S23 Ultra Accessory Edition is not yet revealed by either Samsung or Hoyoverse, the base price of the phone starts from 1199 USD.
Because the new phone will be a limited edition and will include a bunch of Nilou-themed accessories, we are expecting its price to be around 1699 USD based on the Ganyu-themed Galaxy Z Fold 4's base and special edition prices.
Where To Buy Genshin Impact Nilou's Galaxy S23 Ultra Accessory Edition
You can buy Nilou's Galaxy S23 Ultra Accessory Edition from Samsung Galaxy Store. Apart from that, there are also stores like Genshin Global and others such who ship Genshin Impact-themed items across the globe.
When Nilou's Galaxy S23 Ultra Accessory Edition goes live for sale, we will update this article with the Buy Now link.
For more news and guides on Genshin Impact, check out: