This guide details Honkai Star Rail Blade's Skill, Talent, Technique, Ultimate and Normal attacks while talking about his overall kit.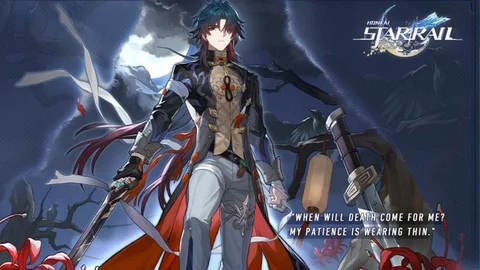 Blade is a five-star Wind element playable character in Honkai Star Rail belonging to The Destruction Path that players who tried version 0.70 beta might already know about.
Now that Honkai Star Rail is available to the global player base and the first significant update, the version 1.1 update nearing its official release, now is the best time to discuss Blade.
Keep reading our guide as we discuss Blade's abilities in Honkai Star Rail while sharing related details.
Honkai Star Rail Blade Abilities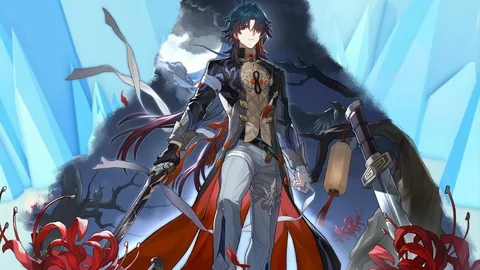 Similar to any other playable character in Honkai Star Rail, Blade's abilities are divided into the following categories:
Normal Attack
Skill
Talent
Technique
Ultimate
Blade
A swordsman who abandoned his body to become a blade. Birth name unknown.
He pledges loyalty to Destiny's Slave, and possesses a terrifying self-healing ability.
Blade wields an ancient sword riddled with cracks, just like his body and his mind.#HonkaiStarRail pic.twitter.com/rCQxRJiZWF

— Honkai: Star Rail (@honkaistarrail) May 23, 2023
That being said, here is a table that lists all of Blade's abilities, their names, what they do, skill tags, and other such details.
| | | | |
| --- | --- | --- | --- |
| Ability | Ability Type | Ability Effect | Skill Tag |
| Shard Sword | Normal Attack | Deals Wind DMG equal to 50%-130% of Blade's ATK to a single enemy. | Single Target |
| Hellscape | Skill | Consumes 30% of Blade's Max HP to immediately Advance action forward by 100%. In addition, DMG increases by 12%, and Basic ATK "Shard Sword" is enhanced to "Forest of Swords". If HP is insufficient, after using Skill, Blade's HP will be reduced to 1. This Skill cannot regenerate Energy. | Enhance |
| Death Sentence | Ultimate | Deals 28.8% of Blade's ATK plus 72% of Max HP as Wind DMG to an enemy and adjacent targets, and 14.4% of Blade's ATK plus 36% of Max HP as Wind DMG to adjacent targets. Additionally, sets Blade's current HP to 50% of this Max HP. | AoE |
| Shuhu's Gift | Talent | Every time he takes DMG, Blade gains 1 Charge stack for 3 turn(s), stacking up to 5 times. When the maximum Charge stacks is reached, consume all Charges and immediately unleash a follow-up attack on all enemies, dealing 21% of Blade's ATK plus 54% of the HP loss while stacking Charges as Wind DMG. Then, restore Blade's HP by 30% of his Max HP. | NA |
| Karma Wind | Technique | Immediately attacks the enemy. After entering battle, consumes 20% of Blade's Max HP and deals 40% of Blade's Max HP as Wind DMG to all enemies. | NA |
For more on Honkai Star Rail, check out: