This guide shares the complete list of ascension and trace level-up materials that you can use to max out Jingliu in Honkai Star Rail.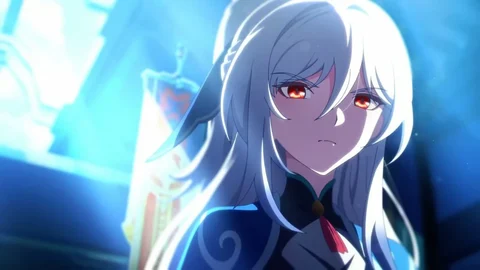 Jingliu is a five-star Ice element user who belongs to The Destruction Path in Honkai Star Rail, making her a great DPS unit around which you can build teams to tackle the usual content or the Simulated Universe.
But to do that, you must first ascend her and reach max level and upgrade desired Traces. Once that is done, you can equip Light Cones that go well with her kit and move to tackle the variety of content offered in Honkai Star Rail.
To help players in ascending and upgrading Jingliu, we are here with a handy guide that lists all ascension and Trace level-up materials for Jingliu in Honkai Star Rail. So keep reading!
Honkai Star Rail Jingliu Ascension Materials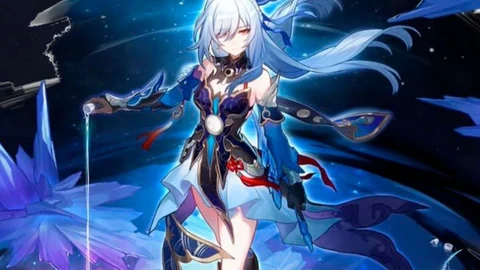 Here are all the ascension materials you need for ascending Jingliu in Honkai Star Rail:
Ascension Level 1
Immortal Scionette x5
Credit x4,000
Ascension Level 2
Immortal Scionette x15
Credit x8,000
Ascension Level 3
Immortal Aeroblossom x6
Gelid Chitin x3
Credit x16,000
Ascension Level 4
Immortal Aeroblossom x9
Gelid Chitin x7
Credits x40,000
Ascension Level 5
Immortal Lumintwig x6
Gelid Chitin x20
Credits x80,000
Ascension Level 6
Immortal Lumintwig x9
Gelid Chitin x35
Credits x160,000
While you ascend Jingliu, you will need the following character level-up materials to reach Level 80, which is the current character max level in Honkai Star Rail, with her:
Traveler's Guide x289
Adventure Log x3
Travel Encounters x3
Once you have maxed her out, in the process, you will also obtain three Star Rail Passes that you can use to perform gacha pulls on the Honkai Star Rail Standard Banner.
Honkai Star Rail Jingliu Trace Materials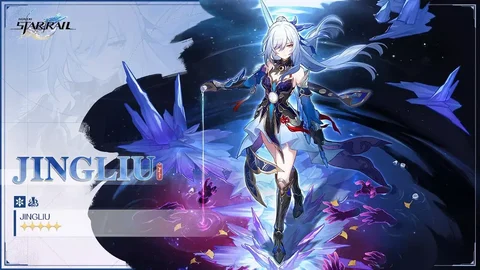 Here is the complete list of Trace Level Up materials you need for Jingliu in Honkai Star Rail:
Credits x2,197,500
Shattered Blade x18
Lifeless Blade x69
Worldbreaker Blade x139
Immortal Scionette x41
Immortal Aeroblossom x56
Immortal Lumintwig x58
Regred of Infinite Ochema x12
Tracks of Destiny x8
The Immortal Scionette, Aeroblossom, and Lumintwig are Abominations of Abundance drops, whereas the Shattered Blade, Lifeless Blade, and Worldbreaker Blade are Calyx drops.
You can obtain the Regred of Infinite Ochema from the Echo of War challenges in Honkai Star Rail.
For more guides on Honkai Star Rail, check out:
This article contains affiliate links which are marked with [shopping symbol]. These links can provide a small commission for us under certain conditions. This never affects the products price for you.