Crypto may well be the next Legend in Apex Legends Mobile after leaked footage shows the character in a functional state in the mobile title.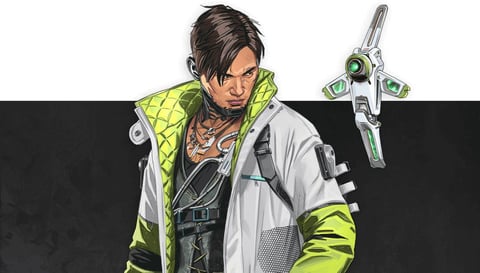 Apex Legend Mobile is about to welcome Season 2, subtitled Distortion, and the second mobile-exclusive Legend Rhapsody. That update isn't set to be released until July 12 but with the update files already hitting players' devices ever curious leakers have started rummaging through these new files and discovered that Crypto is currently in a playable state.
Crypto first appeared back in the mainline game in Season 3 and, while not considered one of the most powerful Legends, still provides another option for players with there currently only being 12 Legends (and that is including the soon-to-be-released Rhapsody).
Crypto Could Be The Next Legend In Apex Legends Mobile
This latest leak comes courtesy of Indian YouTuber, RITZKING, who, in a video posted to his Twitter account, reveals that Crypto is fully functional within Apex Legends Mobile with a showcase of his abilities.
Upcoming Legend "Crypto" Abilities in Action pic.twitter.com/jGXFZSrTvp

— RITZKING (@RitzKing_) July 10, 2022
In the video, you can see the Recon Legend using his tactical ability, the Surveillance Drone, his passive, Neurolink, and his Drone EMP ultimate ability. It also appears that the buffs Crypto was given at the release of Season 12 in the mainline game and have made it onto the mobile title.
Those buffs haven't really made Crypto a viable pick in Apex Legends and, with the increased fiddliness of the controls on mobile, it is hard to see him making a huge impact on the Apex Legends Mobile meta.
When Crypto arrives is another open-ended question. Previously, less substantive leaks, have shown that Revenant looked to be near release, but there is a case to be made that we could see Crypto at the halfway point of Season 2 or in Season 3 with the latter being more likely.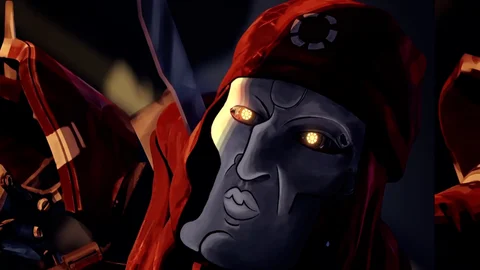 Before that though, we will get Rhapsody and her helpful companion Rowdy with Season 2 set to kick off tomorrow bringing with it a new battle pass, two new maps, and several new events for players to get their teeth into.
For more Apex Legends Mobile news and guides, check out: