Starting next season, Apex Legends Mobile will rotate between Kings Canyon and World's Edge.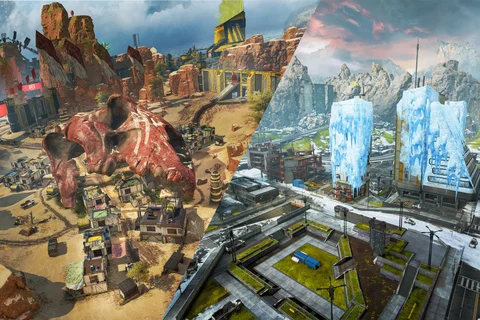 Yesterday (Oct 12), fans of Apex Legends Mobile got their first look at the next major update coming to the game, and while the launch trailer for Season 3: Champions was pretty hype, it's what we learned in the hours after that has really excited the community.
Starting with Season 3, the game's ranked mode will rotate between two maps every two hours: Kings Canyon and World's Edge.
Season 03 Ranked will shuffle every 2 hours between Kings Canyon and World's Edge.

How excited are you to play on World's Edge again?#apexlegendsmobile #apexmobile #apexlegends pic.twitter.com/Ia1KnYf4ZU

— APEXM Leakers On Duty (@LeakersOnApexm) October 11, 2022
The news came from various ITKs within the community, appearing immediately after the release of the trailer, suggesting that they were briefed by the developers of upcoming changes coming to the game.
Kings Canyon And World's Edge To Be Put On Rotation In Apex Legends Mobile Season 3
Kings Canyon and World's Edge have been the only battle royale maps available in Apex Legends Mobile. The game launched with the latter before being replaced with Kings Canyon in July with the release of Season 2, and has remained since.
That lack of variety has been a point of criticism for the game, with players particularly unhappy to have been stuck with the unpopular Kings Canyon for over three months now.
And while Kings Canyon will return, it will come with a new POI, with the Season 3 launch trailer revealing a new floating gladiatorial Coliseum. Players also won't be forced to play it for an entire season - at least in ranked mode - with this new map rotation system in place.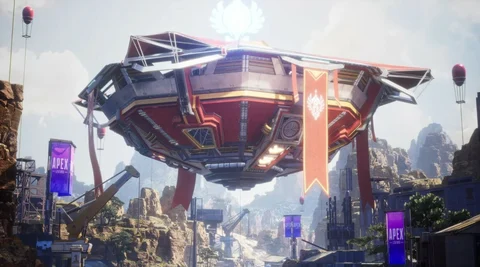 Other rank changes include the introduction of legend perks, previously only available in casual playlists. There will also be adjustments made to the entry cost for taking part in a ranked match, among other changes designed to improve the rank experience.

Since everyone's doing it, I'm just gonna confirm the Ranked Changes:

- 2 Hour Rotations between Kings Canyon and World's Edge
- Perks being added to Ranked
- Adjustments to the system and adjustments for Entry Costs

Pretty sick, perks need some rework tho.#apexlegendsmobile pic.twitter.com/2cwtEI557C

— ThatOneGamingBot (@thegamingbottt) October 11, 2022
Season 3 is set to launch on October 19, introducing offensive legend Ash and the first 'signature weapon,' the name given for a new upgradeable melee that will be unique to each legend, with Fade first in line for this new weapon type.