TSM has called out esport organization GodLike esports after the latter signed a PUBG Mobile player who TSM said was still under contract with them.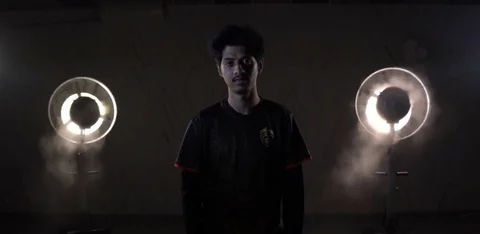 TSM FTX has accused fellow esport organisation GodLike Esports of poaching one of their under-contract Battlegrounds Mobile India (PUBG Mobile) players in a dispute that has since spilled out onto social media.
The dispute centers around Arjun "SHADOW" Mandhalkar an Indian PUBG Mobile player and formerly (currently?) of TSM India. On June 20, GodLike Esports announced the arrival of SHADOW to their PUBG Mobile roster with a flashy in-person video.
There was a problem though, with TSM FTX India claiming that the player was still under contract with the organization and further stating that GodLike hadn't opened transfer negotiations.
TSM Accuse GodLike Of Poaching Contracted Player
News that GodLike had signed SHADOW drew a response by TSM FTX's Head of Global Social and Community, Duncan "DUNC" Cox, who admitted he was "genuinely speechless" over the actions of GodLike, describing Indian esports as "wild".
Jeff "SuiJeneris" Chau, Head of Mobile at TSM FTX, was also involved, releasing a WhatsApp chat log from June 6 that appears to show TSM FTX sanctioning a loan for SHADOW so that he could appear at an upcoming LAN event but not willing to release him from his contract so he can sign for free. At this point, SHADOW had been moved to the bench.
You want to know how WILD esports is in India right now? A team just announced a new player for their BGMI (PUBG Mobile) starting roster, that is still contracted to TSM, without talking to TSM.

Genuinely speechless

— TSM FTX DUNC (@followdunc) June 19, 2022
To India Gaming Community:

June 6: TSM & Shadow , ok to post looking for team, Shadow even says: "if any offers come I will let you guys know then?"

Shadow then connects w/ a certain org and pushes to be released for free...

Offered FREE loan agreement so Shadow can play pic.twitter.com/JHwuqGyQ67

— Jeff "SuiJeneris" Chau (@SJeneris) June 20, 2022
That response drew a war of words between GodLike and TSM FTX staff. GodLike accused TSM FTX of "slandering" the former, claiming they did no wrong in signing SHADOW because he had "legally terminated his contract".
We don't take threats lightly.#WeAreGodLike#DilSeGodLike pic.twitter.com/FSPdxlYcOa

— GodLike Esports (@GodLike_in) June 21, 2022
TSM FTX have known about the approach for at least a week and have been attempting to block the transfer by reaching out to PUBG/BGMI developer, Krafton, and tournament organizer, Nodwin, but to no avail.
DUNC also shot back by suggesting it was naive to think you can cancel a contract with an esport organization like "a Netflix subscription".
Imagine a world where you think you can terminate contracts with an org like a Netflix subscription

— TSM FTX DUNC (@followdunc) June 21, 2022
GodLike and SHADOW also leveled a number of accusations at TSM FTX with GodLike stating that TSM FTX had broke Indian law by releasing SHADOW's personal chats on social media platforms while SHADOW claimed he had been "exploited" during his time at TSM FTX. GodLike claims the slander has resulted in them filing a criminal and civil case against those making such statements.
We don't take threats lightly.#WeAreGodLike#DilSeGodLike pic.twitter.com/FSPdxlYcOa

— GodLike Esports (@GodLike_in) June 21, 2022
With the two organizations now at loggerheads, it's not yet clear the status of SHADOW or if he will be playing in the upcoming LAN event. TSM FTX's SuiJeneris claims further action is to be taken, promising an "update in the future for the Indian gaming community".
For more PUBG Mobile, check out: