Redeem codes for Free Fire can earn you free rewards such as Diamonds and playable characters. Here are all the currently active Free Fire redeem codes and how to activate them. (Updated: September 2023)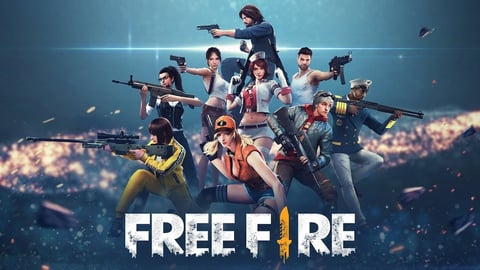 Free Fire is one of the most popular mobile games in the world. At its core, it's a battle royale title similar to PUBG but with hero elements, and it has proven to be a fun and hugely successful entry to the genre.
Free Fire also has plenty of cosmetics and characters to unlock, which can be done by earning gold coins and diamonds, the latter of which is the game's premium currency.
Earning these gold coins and diamonds can be time-consuming and expensive, but thankfully you can use Free Fire redeem codes to earn instantaneous rewards.
These Free Fire redeem codes are released periodically and are tied to promotions, holidays, and events. These Free Fire codes can unlock free gold coins, diamonds, weapon skins, and other cosmetics.
If you are curious to know how to use these redeem codes and what all the currently active Free Fire redeem codes are, then you have come to the right place, as we detail everything you need to know so you can get yourself some free in-game items.
How To Use Free Fire Redeem Codes
Before we go over the currently available codes, it is worth knowing how to redeem the Free Fire codes. Free Fire is similar to Call of Duty: Mobile's redeem code system in that you must activate them through a redemption website.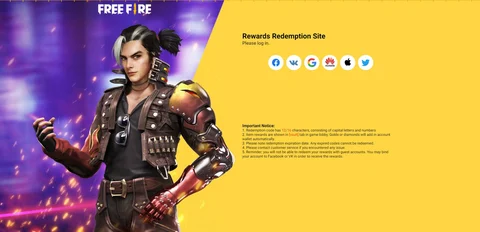 It isn't difficult, just a bit time-consuming; follow these instructions, and you will be on your way:
Visit the official Free Fire redemption website.
Login to your Free Fire account using a linked social account.
In the input box, enter the code (either by typing or copypasting) and press confirm.
Repeat for each code you wish to use.
Once you activate a code, the rewards will be visible in the [vault] tab in-game lobby; Gold or diamonds will add to the account wallet automatically.
Now, you will need some active Free Fire redeem codes. Thankfully, we update this page regularly with all the latest active codes; check out all of the ones we have for September 2023 below.
Free Fire Redeem Codes (September 2023) - Active Codes
Codes in Free Fire are usually limited-time, so try and use these as quickly as possible before they become inactive.
Note: We checked for new codes on September 18, 2023.
Disclaimer: Codes are region locked.
Global version redeem codes
F768UYDHNR67PUJ

FKHO98A76YQ5R4E
F12S3CRVBGVI7UX
FTADCQV2BK3I4UG
FFFTYH6TUAEQDC2
FB34RI8GYVXKIDR
FU5B6NYMHOBVUJY
F78JTTGRVFGTTYJ
FYVBNSKI384Y5BT
FNGLVO9UYHSB4K
FF6YJYP8OIJ8GFO
FTO7K8L9O0K0BSA
FOQK345TLHO9BID
FT6Y6KMR567OUBT
Indian server redeem codes
MCPTFNXZF4TA
FF11HHGCGK3g
B61YCTNH4PV3
K3B6R8Y2T7M
X6N4P7A2F8C1
XUW3FNK7AV3N
L9DIVOWSQ8Z2
TJ570SSDN5AP
FF11NJNSYS3E
XAAv'4Z6Q882VVY
FF11WFNPP9S6
MQJVVNBVHYAQM
8F3QZKNTLWBZ
J3ZKQ57Z2P2P
W4GPFVK2MR2C
WCMERVCMUSZ9
MSJX8VM25B95
RRQ3SSJTN9UK
FF7MUY4ME6S
SARG886AV5GR
FF1164XNJZ2V
FFICDCTSLSFT
PACJJTUA29UlJ
FÆCLQ6S7W25
TJ570SSDN5AP
FFPLUED93XRT
R9UVPEYJOXZX
T FF9VNlJ6UD9J
HAYATOAVU76V
RRQ3SSJTN9UK
FF7MUY4ME6SC
X99TK56XDJ4X
WEYVGQC3CT8Q
XZJZE25WEFJJ
EYH2W3XK8UPG
UVX9PYZV54AC
V427K98RUCHZ
J3ZKQ57Z2P2P
GCNVA2PDRGRZ
MCPW3D28VZD6
FRDTHTYK8LOOOlU
FY45343EDFGBNUJ
FKTUYHDGRTGHTJU
FKJNBVCXSAQ124T
FYHTYFHU7180L8K
FIJNHR5617JUDSA
FQ23RTYHBVFDFRT
FYUKUlKOOPK9JHG
F45R6HJGBV6AQ23
F4RTHDFRTY0781K
FMNHGHU10099P09
F18U7ETGRETGTHG
FNYMHGFHGFDSAQ
F2345TYHJT6UH7V
31BBMSL7AK8G

J3ZKQ57Z2P2P
GCNVA2PDRGRZ
4STIZTBE2RP9
MCPW3D28VZD6
ZZZ76NT3PDSH
XZJZE25WEFJJ
EYH2W3XK8UPG
UVX9PYZV54AC
V427K98RUCHZ
B3G7A22TWDR7X
6KWMFJVMQQYG
FFCMCPSUYUY7E
J3ZKQ57Z2P2P
GCNVA2PDRGRZ
MCPW3D28VZD6
ZZZ76NT3PDSH
EYH2W3XK8UPG
UVX9PYZV54AC
BR43FMAPYEZZ
8F3QZKNTLWBZ
WEYVGQC3CT8Q
HNC95435FAGJ
NPYFATT3HGSQ
4ST1ZTBE2RP9
B3G7A22TWDR7X
6KWMFJVMQQYG
FF7MUY4ME6SC
FFCMCPSGC9XZ
X99TK56XDJ4X
MCPW2D1U3XA3
FFCMCPSEN5MX
MCPW2D2WKWF2
Indonesian server redeem codes
FGFR56JKTYJHSGW

F5YHU6JERK890324
FRFDRTGBFHTYFHR
FU56YUEHHDRTGC
FTRFGU34R89FH6Y
FIJHGVDBGFUHER5
FGTRNVUYGVZSEF
FBREFNSEJTGBGTR
FAQE2CV3RHIUJHB
F6NYJGUTRFSVEBR
FDYFE6GRHFJS5EF
FTGDIUJSNJRFBGH
FYGE5UHFHNSIUY6
FEFGVTBYHNGUVY
FFTYHIBUJEMRKTY
FHIN8767YTAERFG
European server redeem codes
FHFT67JW435TYHT
FJYKUL8U9OKJRHTY
FHGAFWEDR4TE56R
FJ6TGYUJHR5E5RG
FUYG45UGT7TFYGV
FBHZYAGT6QFRD2F
F3VG4BHRNTGJVUY
FGFBRNYUOI8HU7Y
FJU7AY6T5QREDF3
FB4NRTJGUB7YV6T
FRDVBENRJ5TYGKI
FUGHWEBRNTGJFU
FYEGRGUBTNYKIGU
FFTUYT67TFSVGBR
Middle East server redeem codes

FDG5THR67JHGF74
FTEYR56AYTWRFVR
FTNHGJUBYVGTCFD
FSBENRIKJMSER45
FJ34YRT67UGFDES
FAQERX2CV3EFDTV
FHEUNJ6MK7OU9K
FHJGKOIU7Y6AT5W
FFGB5NTYHKIVUYH
FHJUZY6T5RAF2GB
FN5MTKYHBI8U7YD
FRN56MYHKBMT6Y
FH9IUJY6T5AREDQ
For more mobile redeem codes, check out: