Get free Idle Heroes rewards like Diamonds, Gems, and Scrolls with the latest redeem codes for February 2023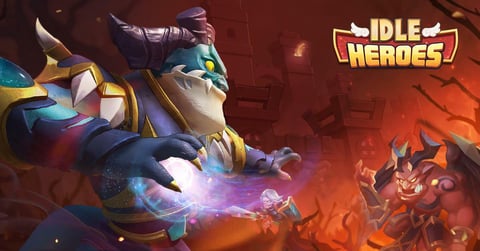 Idle Heroes is DHGAMES' popular strategy RPG game where you can lead your band of amazing heroes to explore unknown areas and take on foes.
Redeem codes are the easiest way to get that little boost you need to make in-game progress. Claiming them will give you free rewards such as Diamonds, Gems, Heroic Summon Scrolls, and more. Codes are usually spontaneously released or revealed during special events.
Here are all the redeem codes you can currently use in Idle Heroes for February 2023.

How To Use Idle Heroes Redeem Codes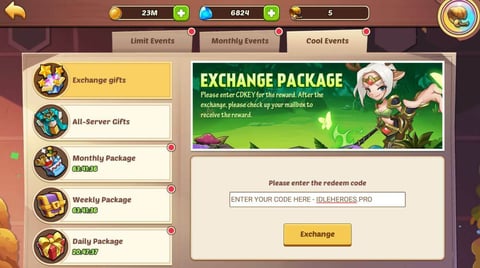 You can claim Idle Heroes redeem codes by following these simple steps:
Launch Idle Heroes
Go to the 'Cool Events' menu.
Select the 'Exchange Gifts' tab in the menu on the left.
Enter the redeem code in the box on the right. Select 'Exchange.'
Go to your in-game mailbox and collect the reward.
Once you collect the reward, it will be added to your account.
Idle Heroes Redeem Codes - Active Codes (February 2023)
There are five available Idle Heroes redeem codes in February 2023. These are:

2023HAPPYCNY - 2,000 Gems and other rewards
IHNEWYEAR2023 - 1,000 Gems and 10 Summon Scrolls
IH999 - 60 Summon Scrolls
IH777 - 50 Summon Scrolls (This code is exclusively for new players)
Idle Heroes Redeem Codes - Expired Codes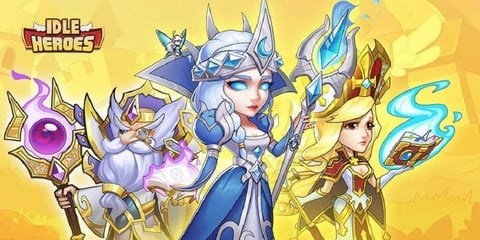 Redeem codes don't last forever. They can expire or reach their limited number of in-game uses.
Here's a list of all the expired Idle Heroes redeem codes:
BLESSING2023IH

NOVEGIFTIH
IHNOV2021
XMAS2021IH
ASPEN2021IH
IHNOV2021
autumn2021
ASPEN2021IH
IH777
SUMMER
SUMMERPARTY
IHSEPT2021
IHAUG2021
AJINGHETUZI
IHXSG
MAY2021IH
IH2021APR
HE777
SURPRISE
IHSPRING2021
CNNEWYEAR2021
IHLIGHT2021
NEWIH2021
MerryXmas2020
HAPPY5TH
HAPPY2021IH
IH777
HIJUNE2022
Stay up to date with the latest mobile redeem codes: