Guild Season 4 of Wild Rift has ditched the Guild vs Guild format and introduced a simplified track of challenges and rewards. Here is how it works.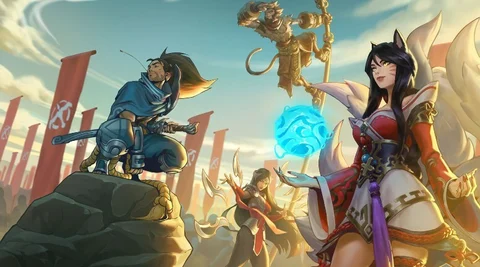 If you are part of a guild in League of Legends: Wild Rift, you may have noticed some changes recently.
With the launch of Guild Season 4, the developers have ditched the Guild vs Guild (GvG) game mode and replaced it with a new, simpler challenge and reward system.
This doesn't mean you are losing your guild if you are already in one that remains the same, but the GvG element has gone completely, with the developers admitting it was "confusing" for players and ultimately detracted from what was supposed to be about having fun with a consistent group of friends
It's not all change, as the trophy track remains. Now simplified, this will offer up missions and more rewards than ever for players and their guilds to grind throughout the season.
If you want to learn more, including how to get a one-time guild reward, the end date for Guild Season 4, and a look at the rewards, keep on reading.
Wild Rift Guild Season 4 - Start And End Date
Guild Season 4 is live, having kicked off at 0:01 am on September 16. The season is set to last for 19 weeks, ending on 27 January 2023.
Wild Rift Guild Season 4 - Trophy Track And Rewards
Guilds in Season 4 have two sets of rewards. One set are guild perks that are earned collectively with you and your guild mates and allow you to increase the guild's level. The other is the 'Personal Guild Rewards', which is essentially the Trophy Track of old.
Here's how they work.
Guild Perks
Guild perks refresh every week on Monday at 12 am UTC. There are 20 guild perks to unlock each refresh, you unlock the perks by playing matches with your guild mates.
The more guildmates you play with, and whether you win or lose the match, determines how many Guild Points you earn.
Leveling up your guild unlocks cosmetics and features for your guild, such as Guild Icon Bundles, the ability to have more members, and battle perks that increase the amount of player XP and trophy points you earn each match.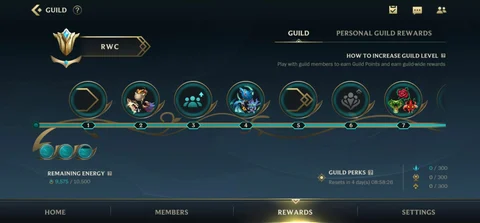 After each refresh, a new batch of guild perks are made available.
Personal Guild Rewards
Personal Guild Rewards are where you can earn rewards for yourself, while playing with your guildmates. There are 50 tiers of rewards, and it isn't dissimilar to the Wild Pass in the way it works.
When playing matches with your guildmates, you will earn trophy points; the more trophy points you earn, the more rewards you will unlock.
Rewards include poro coins, baubles, victory boost cards, season reward cards, and player emblems.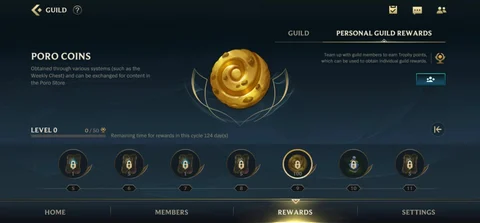 This trophy track runs for the entire season, all the way until January 27, so there is plenty of time to unlock these rewards.
How To Get A One-Time Guild Reward
As a 'thank you' to everyone who participated in the Guild vs Guild seasons, the devs have offered rewards for those that were in guilds, rewards that they have also made available to anyone who joins a guild between now and October 1.
To claim your reward, join a guild if you haven't already done so, and then check your in-game mail, where you will find a message with your rewards.
There are two rewards, an Engarde! icon and icon border.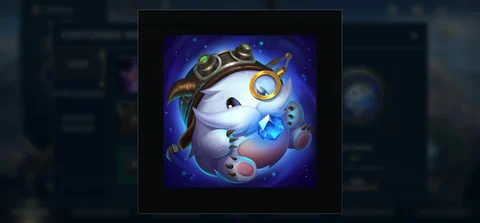 If you have yet to join a guild, simply go to the 'Guild' menu from the home screen, and request to join one. You don't actually have to know a member, many guilds automatically accept new members, so this process is relatively painless.
For more Wild Rift news and guides, check out: