Wild Rift's Guild vs. Guild (GvG) mode is set for changes after players had complained about how "confusing" it was.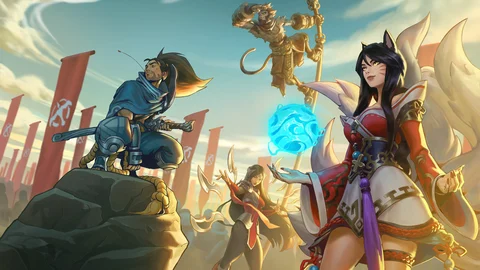 League of Legends: Wild Rift's Guild vs. Guild (GvG) mode is meant to offer a fun way for friends to compete against others, but since the game mode's launch back in 2021, it has gained a reputation for leaving players confused with its myriad rules and mechanics making it more hassle than its worth.
It's a criticism that the Wild Rift developers have admitted is warranted, and in response, changes meant to simplify Guilds were revealed in a recent blog post.
Wild Rift's Guild Vs Guild Game Mode To Be Simplified
In an August 25 blog post, the Wild Rift developers detailed their learnings over three seasons of GvG and laid out a plan for the future of the game mode, designed to make it less complicated for players to navigate.
The current system sees player-created Guilds complete a number of PvE challenges during the week, setting them up for a Guild vs. Guild showdown. This format has proved confusing for players.
"We never wanted GvG to be confusing or challenging to understand," explained the developers.
"It was always meant to be a place for friends and communities to come together in competition, not struggle to figure out how things worked each week."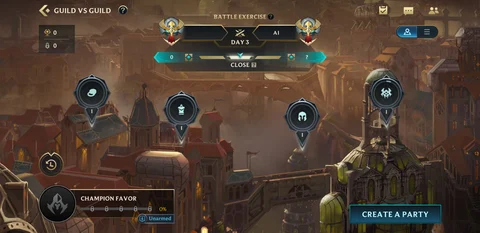 With that being the case, starting with Season 4, the current GvG system will be scrapped for something "simpler [that] has more of the rewards you know and love."
What shape this new Guild system will take hasn't been detailed, though the developers state that players' Guilds won't be affected.
Also staying put is the Trophy Track, which will offer simplified missions. The format will remain seasonal, with each new season having a unique theme.
Season 4 is scheduled to launch on September 16, which will coincide with Ranked Season 7.
Before the sun sets on this old format, the developers are having "one last hoorah." From September 16 to October 1, there will be a one-time reward for players who are part of a Guild. Everyone who is part of a Guild before October 1 will be eligible for it.
The reward hasn't been revealed yet, but check back with us nearer the time as we run the rule over the new Guild system.
Until then, why not check out our other Wild Rift news and guides: