Asphalt 9 will be celebrating Black Friday with a brand new season that's full of amazing rewards.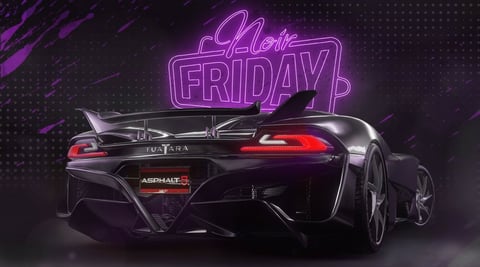 Noir Friday is a new season that will be held in Asphalt 9 between November 16 and December 12.
To celebrate the occasion, there will be a new Free and Legend Pass in the game with 25 tracks full of exciting and incredible rewards. Progress through the tracks to earn in-game currencies, packs, Blueprints, Import parts, Wild Cards, and other benefits.
As always, you'll need to complete season missions to earn Legend Points that will help you climb through those reward tracks.
We'll be going over all the rewards you can get in both the Free Pass and Legend Pass of the Noir Friday season in Asphalt 9.
Asphalt 9 Noir Friday Season - Free Pass Rewards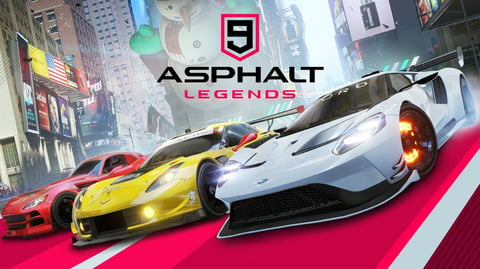 Here are the rewards available in the Free Pass track of the Noir Friday season in Asphalt 9:
| | |
| --- | --- |
| Tier | Reward |
| Tier 2 | 15 x Infiniti Project Black S Blueprints |
| Tier 3 | 1 x Aston Martin Valhalla Concept Car Blueprints |
| Tier 4 | |
| Tier 5 | |
| Tier 6 | |
| Tier 7 | 15 x Infiniti Project Black S Blueprints |
| Tier 8 | |
| Tier 9 | 1 x Lamborghini SC20 Blueprint |
| Tier 10 | |
| Tier 11 | |
| Tier 12 | |
| Tier 13 | |
| Tier 14 | |
| Tier 15 | 1 x Pagani Imola Blueprint |
| Tier 16 | |
| Tier 17 | |
| Tier 18 | 1 x Bugatti Divo Blueprint |
| Tier 19 | |
| Tier 20 | |
| Tier 21 | 1 x Mazzanti Evantra Millecavalli Blueprint |
| Tier 22 | |
| Tier 23 | |
| Tier 24 | 1 x Bugatti La Voiture Noire Blueprint |
| Tier 25 | 1 x one-star Class-B Wild Card |
Asphalt 9 Noir Friday Season - Legends Pass Rewards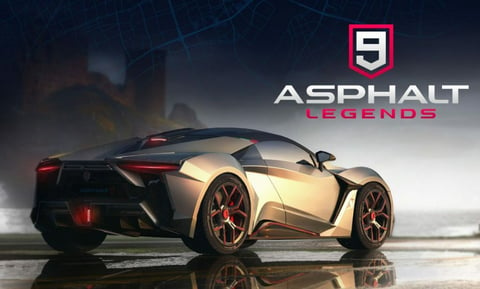 Here are all the rewards available in the Legend Pass for the Noir Friday season of Asphalt 9:
Tier
Reward
Tier 1

5 x Infiniti Project Black S Blueprints
10% Reputation points boost

Tier 2

3 x two-star Class-B Wild Cards
50,000 Credits

Tier 3

5 x Aston Martin Valhalla Concept Car Blueprint
10% Trade Coins boost

Tier 4
Tier 5

1 x Lamborghini SC20 Blueprints
2 x Customization packs

Tier 6

Discount for buying next season's bundles Pass
+ 1 extra gas for all cars

Tier 7

10 x Import parts packs
5 x Infiniti Project Black S Blueprints

Tier 8

100,000 Credits
250 Tokens

Tier 9

5 x Lamborghini SC20 Blueprints
10 x Event packs

Tier 10

3 x four-star Class-C Wild Cards
6 x Infiniti Project Black S Blueprints

Tier 11

1 x Aston Martin Valhalla Concept Car Import part
25% Reputation Points boost

Tier 12

6 x Infiniti Project Black S Blueprints
+ 1 extra gas for all cars

Tier 13

Moon emoticon
250,000 Credits

Tier 14

300 Tokens
1 x Bugatti Divo Import part

Tier 15

2 x one-star Class-S Wild Card
5 x Pagani Imola Blueprint

Tier 16

Pagani Imola car decal
8 x Infiniti Project Black S Blueprints

Tier 17

25% Trade Coins boost
500,000 Credits

Tier 18

2 x five-star Class-B Wild Cards
5 x Bugatti Divo Blueprints

Tier 19

+2 extra gas for all cars
10 x Infiniti Project Black S Blueprints

Tier 20

350 Tokens
750,000 Credits

Tier 21

2 x Customization packs
5 x Mazzanti Evantra Millecavalli Blueprint

Tier 22

1 x three-star Class-S Wild Cards
1 x Koenigsegg Gemera Import part

Tier 23

2 x Body Kit packs
1,000,000 Credits

Tier 24

400 Tokens
5 x Bugatti La Voiture Noire Blueprints

Tier 25

1 x five-star Class-A Wild Card
12 x Infiniti Project Black S Blueprints
Stay up to date with the latest Asphalt 9 news and guides: