Day 1 of this year's Brawl Stars World Finals is done and dusted. Let's go over the results of the day's matches.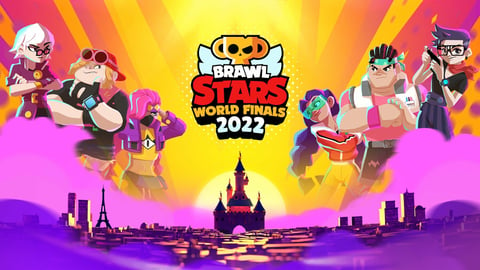 It's been a year in the making and we're finally here! Supercell's annual Brawl Stars tournament has brought sixteen of the best teams from all around the world to Disneyland Paris to battle it out in intense head-to-head clashes. Only one team will be able to win a part of the USD $1 million cash prize and be crowned as the World Champions for 2022.
With day 1 of the tournament over, we're one step closer to finding out which team that will be. But for now, let's look back at all the results from the first day and the matches we'll see on day 2.
Brawl Stars World Finals 2022 - Day 1 Results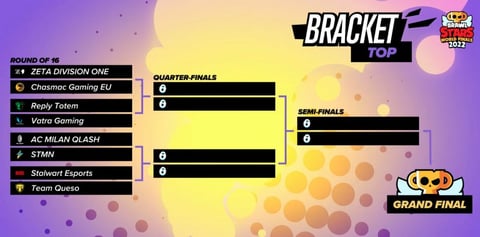 Four matches were played on day 1 of the Brawl Stars World Finals 2022. These are the results:
| | |
| --- | --- |
| Matches | Results |
| Zeta Division One vs. Chasmac Gaming EU | 3-1 |
| Reply Totem vs. Vatra Gaming | 3-0 |
| AC Milan Qlash vs. STMN Esports | 0-3 |
| Stalwart Esports vs. Team Queso | 0-3 |
Zeta Division One, Reply Totem, STMN Esports, and Team Queso won their respective matches. They move on to the Quarter-Finals.
Unfortunately, that means that Chasmac Gaming EU, Vatra Gaming, AC Milan Qlash, and Stalwart Esports are the first teams to be eliminated from the competition.
If you missed out on the action, you can watch the full livestream below:
Brawl Stars World Finals 2022 - Day 2 Matches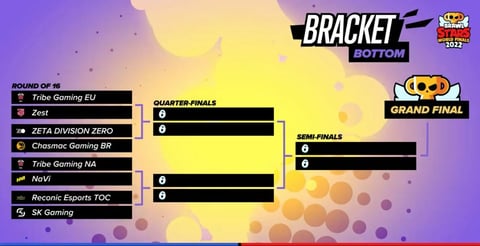 The second part of the Round of 16 matches will be played tomorrow on November 26 at 5 pm CET. This is the full list of matches:
Tribe Gaming EU vs. Zest
Zeta Division Zero vs. Chasmac Gaming BR
Tribe Gaming NA vs. NaVi
Reconic Esports TOC vs. SK Gaming
You can watch all these matches live on the Brawl Stars Esports Twitch or YouTube channel. The livestream will also be available on their website.
The Brawl Stars World Finals 2022 ended on November 27. The winners were Zeta Division Zero. You can also see the results from day 2 of the tournament in our recap.
Stay up to date with the latest Brawl Stars news and guides: