Here's a complete guide going over all the available Super Troops in Clash of Clans.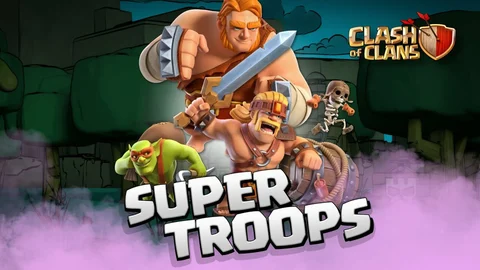 Super Troops are a special type of troop in Clash of Clans. You will need to reach Town Hall 11 before you are able to activate them.
To activate them, you will need to spend Dark Elixir. Alternatively, you can use a Super Potion to activate them for free. Two Super Troops can be active at the same time.
Let's go over all the Super Troops currently available in Clash of Clans.
All Super Troops In Clash Of Clans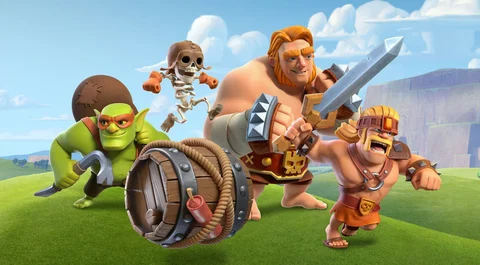 For each Super Troop, you will need to meet a minimum level of the troop that the Super Troop is based on. You will need to spend 25,000 Dark Elixir to activate a Super Troop. They will be active for three days.
Besides this, you can only donate Super Troops that you have activated yourself. All Town Halls will be able to receive Super Troops donations, granted that they have room for them in their Clan Castle.
That being said, here are the details about the Super Troops.
| | | |
| --- | --- | --- |
| Super Troop | Base Troop | Minimum Base Troop Level Required |
| Super Barbarian | Barbarian | Level 8 |
| Super Archer | Archer | Level 8 |
| Super Giant | Giant | Level 9 |
| Super Goblin | Goblin | Level 7 |
| Super Wall Breaker | Wall Breaker | Level 7 |
| Rocket Balloon | Balloon | Level 8 |
| Super Wizard | Wizard | Level 9 |
| Super Dragon | Dragon | Level 7 |
| Inferno Dragon | Baby Dragon | Level 6 |
| Super Minion | Minion | Level 8 |
| Super Valkyrie | Valkyrie | Level 7 |
| Super Witch | Witch | Level 5 |
| Ice Hound | Lava Hound | Level 5 |
| Super Bowler | Bowler | Level 4 |
| Super Miner | Miner | Level 7 |
Stay up to date with the latest Clash of Clans guides: