The Super Miner is the latest Super Troop to arrive in Clash of Clans.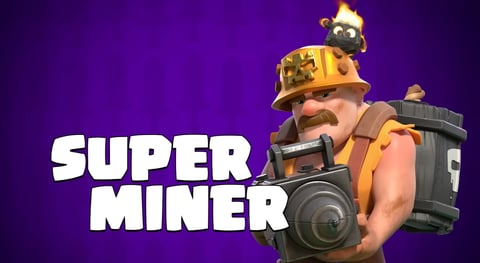 A new Super Troop is here! The Super Miner is a powerful upgrade to the regular Miner troop at the Home Village in Clash of Clans. It's capable of dealing high amounts of damage and absorbing more damage than ever before.
Here's a closer look at the new Super Miner troop, his stats, and how you can unlock him in Clash of Clans.
The Miner Gets Upgraded To A Super Troop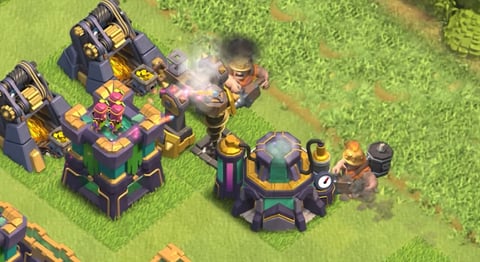 The Super Miner is a single-target ground troop that can only attack ground units. He uses his power drill to tear through opponents with his high-damage output.
Once deployed, he burrows underground until he approaches his target. The Super Miner then emerges from the ground to attack and destroy it. He repeats this action until he is defeated. An added benefit of the Super Miner is that he will leave a small bomb upon death - a similar effect to the Bomb Tower building at the Home Village.
These are additional details about the Super Miner:
Favorite target: Any
Damage type: Single target (increases over time)
Targets: Ground
Housing space: 24
Movement speed: 32
Training time: 2 minutes
Here are the Super Miner's stats in detail:
| | | | |
| --- | --- | --- | --- |
| Level | HP | DPS | Bomb Damage |
| 7 | 2,800 | 170 - 250 | 1,400 |
| 8 | 3,000 | 185 - 560 | 1,600 |
| 9 | 3,200 | 200 - 600 | 1,800 |
How To Unlock Super Miner In Clash Of Clans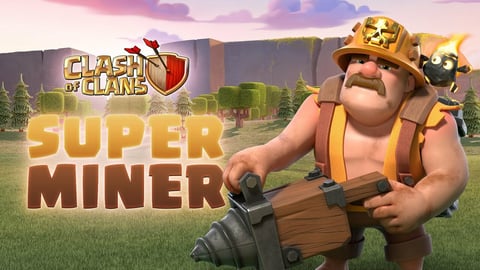 You can unlock the Super Miner once your reach Town Hall 13. However, your Miners must be upgraded to level 7 or above.
Stay up to date with the latest Clash of Clans news and guides: