You will now be able to use the Inferno Dragon as a troop in your Clan Capital attacks in Clash of Clans.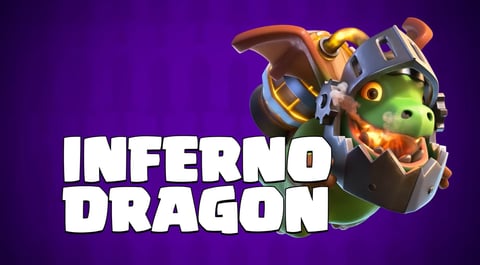 The Inferno Dragon is making its way from the Home Village to the Clan Capital in Clash of Clans. It will be available as a new troop that you can deploy at enemy Districts as soon as the December update arrives.
It's a powerful flying unit that can deal devastating damage if it isn't destroyed on the battlefield. Essentially functioning as a mobile Inferno Tower, you can expect this troop to be a heavy-hitter in most attacks.
Here's a closer look at the Inferno Dragon.
Clash Of Clans Inferno Dragon - Stats And Upgrades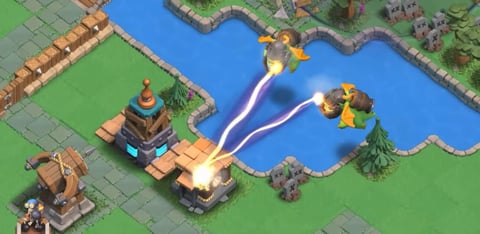 The Inferno Dragon is a ranged air troop that deals a powerful focused attack on enemies. It launches a single-target beam of focused heat upon enemies. This beam will gradually deal more damage over time. The only downside to this troop is that it can be weak when attacking swarms of enemy troops or defenses like the new Mini-Minion Hive.
In many ways, the Inferno Dragon is identical to the Super Troop version of the Baby Dragon at the Home Village.
These are additional details about the Inferno Dragon:
Favorite target: Any
Damage type: Single target (increases over time)
Targets: Ground & Air
Housing space: 15
Movement speed: 13
Here are the Inferno Dragon's stats:
| | | |
| --- | --- | --- |
| Level | HP | DPS |
| 1 | 1,700 | 65 - 1,300 |
| 2 | 1,900 | 70 - 1,400 |
| 3 | 2,100 | 75 - 1,500 |
| 4 | 2,300 | 80 - 1,600 |
How To Unlock Inferno Dragon In Clash Of Clans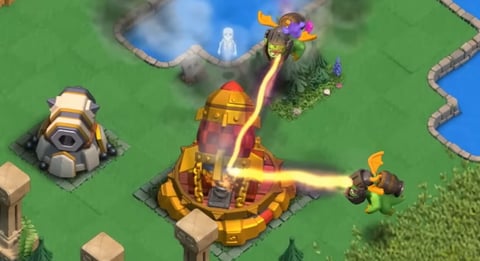 You can unlock the Inferno Dragon in the Skeleton Park District at the Clan Capital. From there, you will have access to the Inferno Dragon Barracks.
These are the Inferno Dragon Barracks' stats:
| | | |
| --- | --- | --- |
| Level | HP | Cost |
| 1 | 1,200 | N/A |
| 2 | 1,400 | 35,000 Capital Gold |
| 3 | 1,600 | 125,000 Capital Gold |
| 4 | 1,800 | 275,000 Capital Gold |
Stay up to date with the latest Clash of Clans news and guides: