A new Graveyard spell will be available in the Clan Capital of Clash of Clans. Here are all the details about it.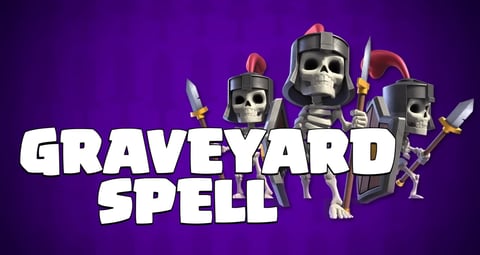 The December update in Clash of Clans introduced a new spell for all players in the Clan Capital: the Graveyard Spell.
It's a dynamic new spell that will allow you to summon waves of Skeletons on an enemy Clan Capital District. It's a second life for the troops that have been eliminated on the battlefield and will be a good supporting spell for your attacks.
Let's dive a little deeper into what the Graveyard Spell does, stats, and how you can unlock it.
Summon Skeletons With the Graveyard Spell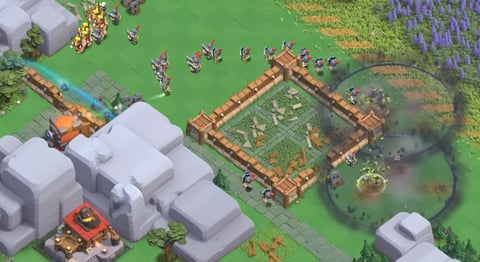 The Graveyard spell is a spell that can only be used in the Clan Capital. It will remain active until the end of the next attack on that same District it was deployed in.
When your troops are destroyed in battle, the Graveyard Spell will summon an army of Skeletons. One Skeleton will be summoned for each three Housing Spaces of troops destroyed. If the destroyed troop is an Air Troop, the Spell will spawn a flying Skeleton instead.
These are additional details about the Graveyard Spell:
Housing Space: 2
Duration: 2 raid attacks
Targets: Ground and Air troops
Here are the Graveyard Spell's stats:
| | |
| --- | --- |
| Level | Number of Skeletons Spawned |
| 1 | 30 |
| 2 | 33 |
| 3 | 36 |
| 4 | 39 |
How To Unlock Graveyard Spell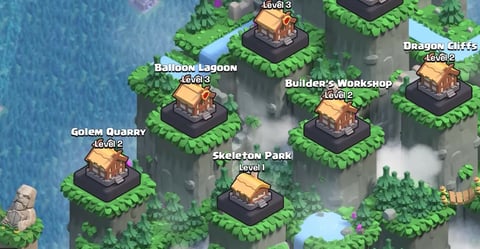 You can unlock the Graveyard Spell in a District in the Clan Capital: the Skeleton Park. You will need to construct the Graveyard Spell Factory first.
Here are the Graveyard Spell Factory stats:
| | | |
| --- | --- | --- |
| Level | HP | Cost |
| 1 | 1,000 | 21,000 Capital Gold |
| 2 | 1,150 | 40,000 Capital Gold |
| 3 | 1,300 | 75,000 Capital Gold |
| 4 | 1,450 | 150,000 Capital Gold |
Stay up to date with the latest Clash of Clans news and guides: