Here's a look at the best decks you can use in Ranked Mode (the Path of Legends) in Clash Royale during April 2023.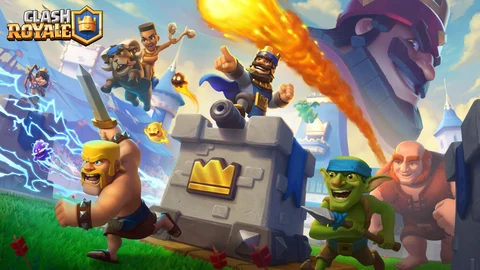 Two main factors decide how well you perform in ranked mode: skill and, of course, a good deck. Now, skill is something that you pick up over time. But decks, well, decks are something you can instantly pick up. If you know which decks to use, you could be looking at a string of consecutive wins - that is if you have the skill.
With that in mind, we've put together the best decks that you can currently use in Clash Royale ranked mode, otherwise known as the Path of Legends. They're powerful, dynamic, and offer various answers to your opponent at any stage of the game.
We've taken into account the April balance changes as well as the reworks that arrived in the March update.
Best Ranked Decks In Clash Royale - April 2023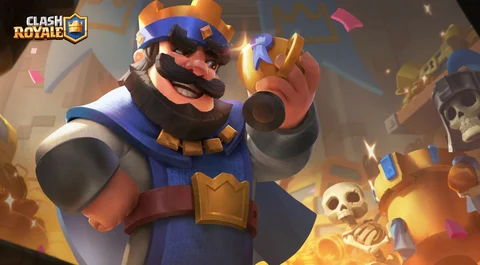 Here are the best decks in Clash Royale you can use in April 2023. We've included the cards you'll need, the decks' win rates, and the average Elixir cost.
Here's a look at all of them:
| | | | |
| --- | --- | --- | --- |
| Deck | Cards | Win Rate | Average Elixir Cost |
| Golem DP Phoenix Electro Dragon | Golem, Lumberjack, Phoenix, Dark Prince, Electro Dragon, Tornado, Barbarian Barrel, and Elixir Collector | 56.4% | 4.5 |
| LumberLoon Double Dragon Bowler Freeze | Balloon, Barbarian Barrel, Bowler, Electro Dragon, Lumberjack, Inferno Dragon, Freeze, and Tornado | 56.1% | 4.0 |
| PEKKA Bandit Electro Wizard Bridge Spam | Battle Ram, PEKKA, Magic Archer, Royal Ghost, Poison, Electro Wizard, Bandit, and Zap | 55.9% | 3.9 |
| X-Bow Cycle | Archers, Electro Spirit, Fireball, Knight, Skeletons, Tesla, The Log, and X-Bow | 53.9% | 3.0 |
| Mighty Miner Graveyard Phoenix Freeze | Archers, Arrows, Barbarian Barrel, Freeze, Graveyard, Mighty Miner, Phoenix, and Tombstone | 53.6% | 3.5 |
| Electro Giant Golden Knight Phoenix Tornado | Archers, Barbarian Barrel, Cannon, Electro Giant, Golden Knight, Lightning, Phoenix, and Tornado | 53.3% | 4.0 |
| Royal Hogs Golden Knight Royal Recruits Flying Machine | Arrows, Barbarian Barrel, Flying Machine, Goblin Cage, Golden Knight, Royal Hogs, Royal Recruits, and Zappie | 53.2% | 4.1 |
| LavaLoon Inferno Dragon Valk | Archers, Arrows, Balloon, Fireball, Inferno Dragon, Lava Hound, Tombstone, and Valkyrie | 52.8% | 4.1 |
| Mighty Miner Wall Breaker Miner Poison Cycle | Archers, Bomb Tower, Goblins, Mighty Miner, Miner, Poison, The Log, and Wall Breakers | 52.8% | 3.0 |
| Mortar Hog Mighty Miner Cycle | Archers, Earthquake, Goblins, Hog Rider, Ice Spirit, Mighty Miner, Mortar, and The Log | 52.4% | 2.9 |
For more Clash Royale guides, check out: