Several decks are dominating the January 2023 ranked mode meta in Clash Royale right now. Here's a look at the decks, their win rates, and the cards you'll need to build them.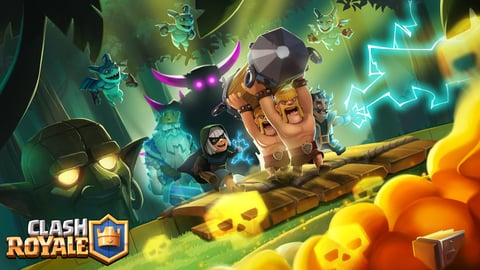 Two main factors decide how well you perform in ranked mode: skill and, of course, a good deck. Now, skill is something that you pick up over time. But decks, well, decks are something you can instantly pick up. If you know which decks to use, you could be looking at a string of consecutive wins - that is, if you have the skill.
With that in mind, we've put together the best decks that you can currently use in Clash Royale ranked mode. They're powerful, dynamic, and offer various answers to your opponent at any stage of the game.
December has set up the new year with a bunch of changes after the Clashmas update and Mighty Miner rework. We've taken these into account and will show you the ten best decks you can use in Ranked mode (also known as The Path of Legends).
Best Decks For Ranked Mode In Clash Royale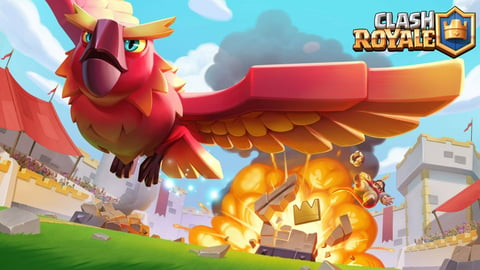 Phoenix continues to dominate the meta after it's first and second round of nerfs. It seems unstoppable given how much value it'll provide if you manage to get even a single respawn.
After the Clashmas update, the meta has shifted from preferring low-cost decks to something more heavy with hard-hitting cards and, to some extent, decks that swarm opponents. There's also a big preference for many to use buildings as both defensive and offensive options.
Here are the best decks you can use in Clash Royale at the moment. With the help of RoyaleAPI, we've included the deck's win rates, the cards you'll need to build it, and the deck's average Elixir cost.
| | | | |
| --- | --- | --- | --- |
| Deck | Win Rate | Cards | Average Elixir Cost |
| Golem DP Phoenix EDrag | 57.1% | Barbarian Barrel, Golem, Lumberjack, Phoenix, Dark Prince, Electro Dragon, Tornado, and Elixir Collector | 4.5 |
| Skeleton King Graveyard Ice Wizard Phoenix | 55.9% | Barbarian Barrel, Graveyard, Ice Wizard, Phoenix, Poison, Skeleton King, Tombstone, and Tornado | 3.5 |
| Skeleton King Ice Wizard Baby Dragon | 55.5% | Baby Dragon, Barbarian Barrel, Graveyard, Ice Wizard, Poison, Skeleton King, Tombstone, and Tornado | 3.5 |
| PEKKA Bandit Electro Wizard Spam | 55.1% | Battle Ram, PEKKA, Magic Archer, Royal Ghost, Fireball, Electro Wizard, Bandit, and Zap | 4.0 |
| EGiant Golden Knight Phoenix Tornado | 55.1% | Electro Giant, Phoenix, Golden Knight, Lightning, Bomber, Tornado, Barbarian Barrel, and Cannon | 3.9 |
| Mighty Miner Bait Cycle | 53.6% | Barbarian Barrel, Mighty Miner, Rocket, Princess, Goblins, Ice Spirit, The Log, and Cannon | 3.5 |
| Hog Valkyrie Control | 52.5% | Executioner, Goblins, Hog Rider, Ice Spirit, Rocket, The Log, Tornado, and Valkyrie | 3.4 |
| Wall Breaker Magic Archer Miner Valkyrie | 52.1% | Wall Breaker, Miner, Magic Archer, Valkyrie, Tornado, Skeletons, The Log, and Bomb Tower | 2.9 |
| Log Bait | 50.9% | Goblin Barrel, Rocket, Knight, Archer, Goblin Gang, Ice Spirit, The Log, and Inferno Tower | 3.3 |
| Hog Cycle | 49.5% | Hog Rider, Musketeer, Fireball, Ice Golem, Skeletons, Ice Spirit, The Log, and Cannon | 2.6 |
Stay up to date with the latest Clash Royale news: