A leak has revealed certain Battle Banner designs which are slated to come in future seasons of Clash Royale! Let's take a look at them.
In a recent leak on Reddit, Clash Royale players were treated to numerous Battle Banner designs which we could see Supercell introduce to the game in future seasons! Battle Banners are a recent addition that was first introduced to Clash Royale in the Summer update at the end of June 2022. They are relatively new and as such, still have a lot of room for new designs and themes.
Without further ado, here's a look at all the potential new Battle Banners!
Leaked Clash Royale Battle Banners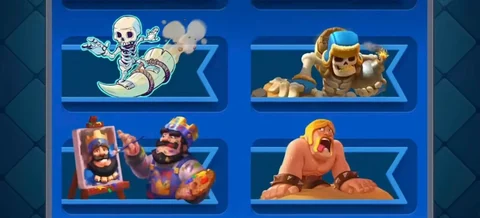 There may be more troops-themed Battle Banners! Here we can see that there will be one with a skeleton riding on a tooth, the King trying his hand at a self-portrait, the Giant Skeleton, and the Barbarian in a rather awkward position.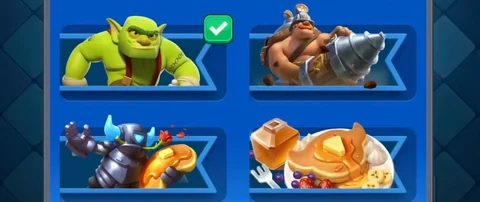 The Goblin's out of his cage in one of the new Battle Banners! We could also see the Mighty Miner join him with a dedicated design. Additionally, we could be seeing special Battle Banners designed around the most recent season, Mini P.E.K.K.A's Dream!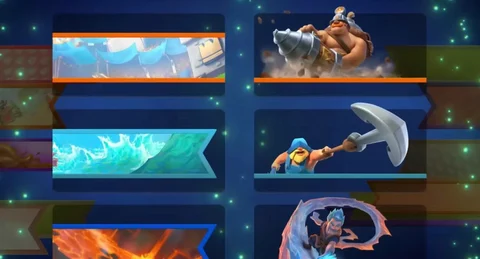 The previous two pictures of leaked Battle Banners have a troop overlay on them, but the next ones show us that Clash Royale could be getting troop-themed Battle Banners. We have a royal design for the Mighty Miner, a wave design for the Fisherman, and oddly enough, a lava design for the Ice Wizard.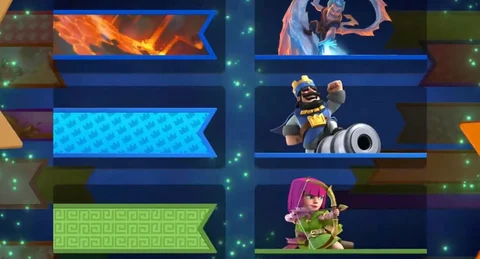 We're seeing a continuation of the previous image with much simpler Battle Banner designs taking after the blue and green colors of the King and the Archer respectively.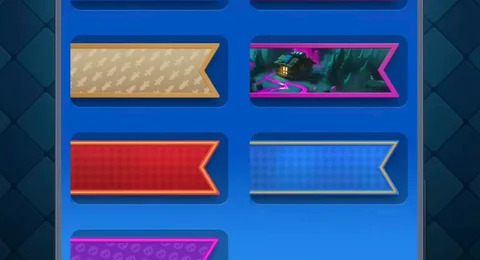 Finally, we're seeing the addition of more colorful Battle Banners with gold, red, blue, purple, and even a mysterious new Elixir-themed design.
Stay up to date with the latest Clash Royale news and guides: