The latest TV Royale dropped and it showcased all the newest features coming to Clash Royale in the Summer Update. Let's check it out!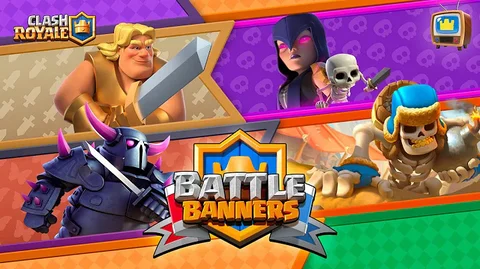 On June 24, Supercell devs Drew and Max gave us a rundown on the new features launching as part of the Summer Update in Clash Royale. These include Battle Banners, Banner Tokens, Banner Boxes, Achievement Badges, Mastery Tasks, a new Ban Pick Duel, and some other minor changes.
Enough chit-chat, let's take a closer look!
Battle Banners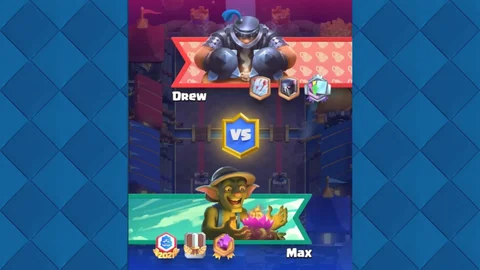 Battle Banners allow players to customize their profiles to show their personality and in-game accomplishments. These Banners will be shown to both players before the beginning of every battle besides Duels and Boat Battles.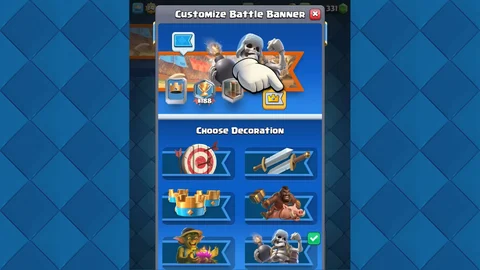 A Battle Banner consists of three parts. These are:
Decorations: There is only one slot available. See the Gold slot in the picture above.
Frames: This is the strip that goes behind your Battle Banner Decorations and Badges.
Badges: These are displayed beside your Decoration at the bottom of your Battle Banner. There will only be three slots available and can be used to display in-game accomplishments such as Top Ladder Finishes or your 50 Grand Challenge wins.
How To Get Battle Banner Decorations And Frames
Unlike Badges, which can be earned through completing objectives and maxing out your troops in Clash Royale, new Decorations and Frames can be unlocked in Banner Boxes! Each season will bring new Decorations and Frames to Banner Boxes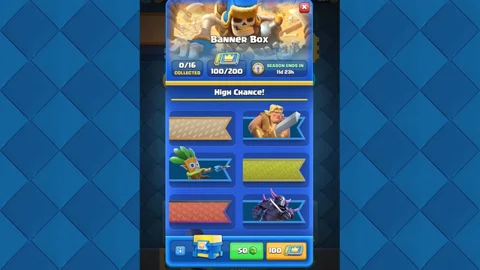 These Banner Boxes can be opened with Banner Tokens. You will need 100 Banner Tokens to open one Banner Box to collect one of these items. Players are guaranteed to unlock a new item every time a Banner Box is opened so don't worry about getting duplicates!
Banner Tokens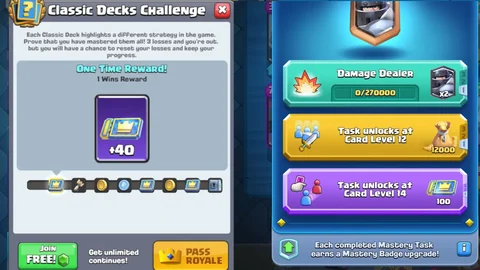 Banner Tokens will be available in Special Challenges and as rewards in the third set of Mastery tasks. The devs will introduce more ways to obtain Banner Tokens in the future!
Besides this, players can only hold up to 200 Banner Tokens at a time. However, in the event that players have already collected all the Banner items available for the Season, more than 200 Tokens can be held in storage.
You can get a headstart with Battle Banners as Supercell will reward all players with 100 Banner Tokes alongside six Battle Banner items for free once the update drops.
Player Profile
The devs also revamped the Player Profile. Thee changes are as follows:
The Battle Banner and Badges players have selected
Access to Banner Editor
Access to Banner Editor
They will be added alongside the regular buttons available in the Player Profile before.
New Achievement Badges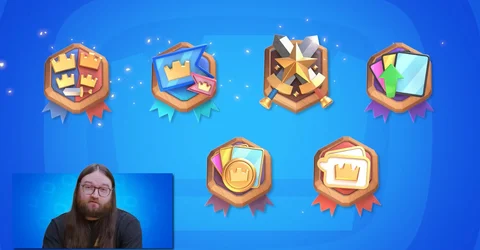 There are eight new Achievement Badges that will be coming in the Summer Update. These are:
Clan Wars 2
Donations
Collection Level
Supercell Creator
Banner Collection
2v2
Emote
CRL Badges for both spectators and competitors
??? (an unknown new badge that Supercell has teased in the Summer Update notes!)
New Mastery Tasks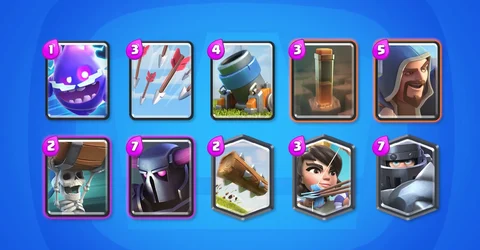 Ten cards are getting their third set of Master Tasks. These are:
Mega Knight
P.E.K.K.A
Arrows
Electro Spirit
The Log
Wizard
Mortar
Earthquake
Princess
Wall Breaker
The new tasks for these cards will be unlocked at Card Level 14 and will now give players Banner Tokes upon completion!
Duels
Duels are now available outside of Clan Wars. The update will see this game mode now available in Challenges and Friendly Clan Battles. The devs wanted to make Duels as easy as possible, so players will now be able to create Duel Decks in the Collection Tab.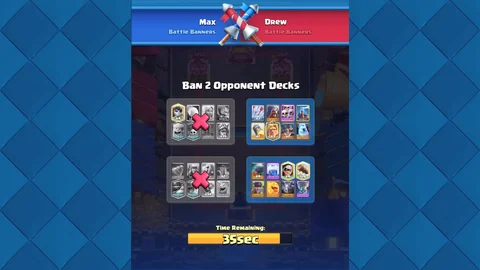 Duels will now come in two types:
Open Duel: it operates the same way as normal Duels have been. Players choose a pre-made Deck before each battle. The winner is decided by a best of three format.
Ban Pick Duel: Players will now be presented with four of their opponents' decks before the Duel begins (all 32 cards in total must consist of unique cards). They can select two which they would like to ban. The opponent will have to choose from one of the two remaining decks to use in the Duel. This mode will be a single battle and not a best of three
Other Changes
Some minor changes will come to Clash Royale in the Summer Update. These are:
The Trader has been moved to the Shop. This means that players can reroll both sides for Gems and trade as cards an unlimited number of times. The only limitation is the number of Trade Tokens a player has
Volume Sliders have been added so players can now adjust the Music Volume and SFX Volume
Fixed a crash that could occur in the Private tournament UI
Fixed a rare crash with the main deck builders
Fixed a crash in the Challenge deck builders
Fixed an issue with the name change dialogue that could potentially cause a disconnect
Fix for some special characters not being displayed correctly
Fixed the inconsistency with Boat Battle deployment zones
Fix for Private Tournament creation 'randomly' failing
Fix for the magical Deck Wizard trying to assign more than one Champion to a deck
Fix for the iOS native copy option removing the URL from the "invite to Clan" message
Fix for the deck builder behaving erratically if the user switched decks in the middle of editing
Fix for personal best scores displaying incorrectly on some Player Profiles
Fix for players sometimes being awarded a chest that is not from their Arena
Fix for a deck showing incorrectly when skipping past the 'Pick' phase in a Draft replay
Star levels are now hidden when viewing card info screens from the Clan UI
Removed the ability to upgrade your own cards when viewing a Clanmate's cards
Removed Trophy values from the spectator view
Removed the ability to tap on the 'Clan' button in the Player Profile of a player who does not belong to a Clan
Implemented a change to Legendary chests when the player has not yet reached an Arena that unlocks Legendary cards
Added a number of Challenge events to the list of modes that can level up badges
Numerous UI improvements
Various new loading screen tips have been added
The full update can be read here.
Supercell has not yet given a release date for the Summer Update, however, they said that it will be coming to Clash Royale very soon!
In the meantime, check out our other articles about the Clash Royale universe: