Clash Royale has got a new season for players to jump into. Here is everything you need to know about Bone Pit including its rewards,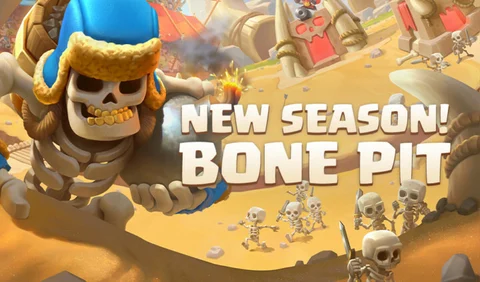 Clash Royale may be entering its eighth year but the mobile tower defense game shows no signs of slowing down with a brand new season dropping for the title.
Bone Pit honors the game's boney bomber Giant Skeleton with that card getting a Card Level Boost at the outset plus a whole load of free and premium rewards through the Pass Royale.
If you want to know more, including Bone Pit's end date, all rewards, its price, and more, keep on reading.
Clash Royale Bone Pit: Release And End Date
The Bone Pit season was launched on Monday, June 6, and runs for 30 days with its expected end date being Monday, 4 July 2022.
You can see exactly how long is left of the season from the Pass Royale screen which you can find in-game from the home screen.
How Much Does The Clash Royale Bone Pit Royale Pass Cost?
There is both a free and premium track for the Bone Pit season. So, if you don't want to stump up your hard-earned cash there are still plenty of rewards for you to earn simply by playing the game.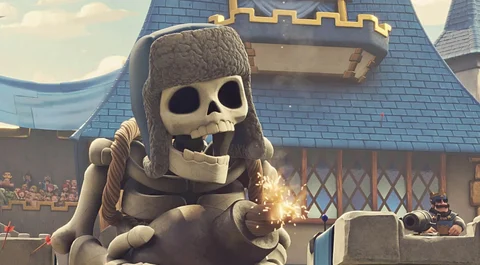 If you do want to get a bit more out of the Bone Pit season then you will want to get the Pass Royale which can be purchased for $4.99 / £4.49 / €4.99.
Clash Royale Bone Pit: All Rewards
As mentioned before, there are both free and premium rewards which include Cards, Chests, Gold, and much more. To unlock the following rewards you will need to have an Arena level above 7. To unlock tiers you need to collect Crowns that are dropped when you destroy a Tower in the game. You can also unlock tiers by spending Gems.
The following free rewards are available in the Bone Pit season:
1 RARE Book of Cards
1 Royal Wild Chest
10 Epic Wild Cards
20 Rare Wild Cards
50 Common Wild Cards
2 Chest Keys
33 Crown Chests (contains Gems & Cards of any rarity)
1 LEGENDARY WILD CARD
As well as getting the free tiers, the Pass Royale premium tiers offer players the following rewards:
Unique Bone Pit Battlement Tower Skin & Clueless Giant Skeleton Emote
1 Book of Books (completely fills a card's upgrade progress)
1 Magic Coin (free card upgrade)
2 Chest Keys (opens any chest in your Chest Slot instantly)
1 Legendary Wild Card
Epic Wild Cards
Rare Wild Cards
Common Wild Cards
40,000 Gold
4 Trade Tokens
Bonus Bank Gold (up to 25,000 Gold)
Owners of the Pass Royale also get exclusive perks which include Wild Cards, a golden name, and unlimited re-entries for Special Challenges.
For players between Arena levels 4-6, there are also rewards to unlock which include Gold, Chests, Rare, and Epic Wild Cards. If you aren't yet Arena level 4 then you are out of luck and you will need to grind your account.
For more Clash Royale, check out: