Star Points were added to Clash Royale back in 2018, helping you brighten up troops in deployment. Here is everything you need to know.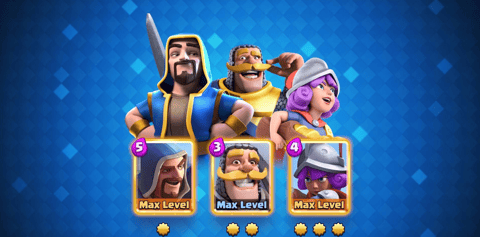 Star Points are basically used to unlock cosmetic upgrades for Clash Royale cards. Star Points can be spent to upgrade your Level 7, 10, and 13 cards which will ultimately give them Star Levels if you already have a Level 6 King Tower.
Why Upgrade Star Levels In Clash Royale?

Truth be told, upgrading the Star levels of your cards doesn't boost their stats in any way and only effects are cosmetic. However, if you're into aesthetics and personalization, the Star levels were made for you!
Here's what you can expect at each level:
Level 1: a golden glow when Troops are deployed
Level 2: Troops will spawn with golden clothing, aura and gold particles
Level 3: Troops will spawn with golden clothing, aura and gold particles
Keep in mind that not all troops have Level 2 or 3 upgrades. Some troops max out at Level 1 unfortunately. Check out the video below if you want to see these animations in action.
How To Earn Star Points In Clash Royale?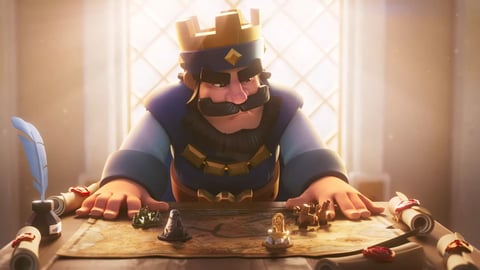 As previously mentioned, players can only spend their Star Points once they have a Kevek 6 King Tower. Once this is reached, Star Points will appear in the Experience bar located at the top right corner.

You can earn Star Points by upgrading, donating cards, and collecting maximum-level cards (from either Chests, Quests, Trading or the Shop). The Star points you earn from collective cards will depend on the rarity of the card.
If you're interested in the breakdown of just that, we've got you covered:
Common: 1 Star Point
Rare: 10 Star Points
Epic: 100 Star Points
Legendary: 1000 Star Points
Besides this, you can also earn Star Points using Trade Tokens. Arguably the best way to acquire Star Points is when you purchase max-level cards from the Shop with them as they are automatically converted to Star Points. Here's what you can expect with the rewards:
Non-Legendary cards: One Star Point for five Gold
Legendary cards: One Star Point for 20 Gold
How To Upgrade Star Levels In Clash Royale
The steps are simple. Just follow these instructions and you'll be set:
Go to the Cards tab.
Select the specific Card whose Star Level you would like to upgrade.
From there, find the Upgrade option using Star Points.
Click on the button to upgrade (provided you have the sufficient amount of Star Points to do so).
Upgrade Levels
Upgrading your Star Levels can be costly, but here's the full breakdown of how much you'll be spending on new levels:
| | |
| --- | --- |
| Star Level | Star Points Required |
| 1 | 5,000 |
| 2 | 10,000 |
| 3 | 20,000 |
If you're feeling especially nostalgic about how far Clash Royale has comes, check out the release video that Supercell released a while back to show off Star Levels below!
For more Clash Royale news and guides, check out: