The Clash Royale devs have revealed the eight cards that will be banned from the upcoming Royal Tournament in Clash Royale.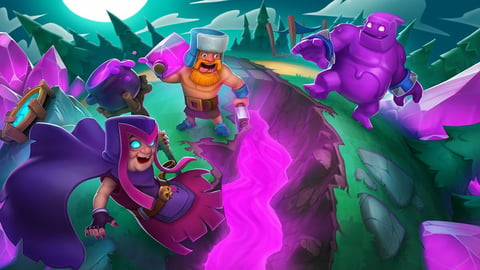 Last week, the Clash Royale devs did something for the first time - they allowed players to vote on which cards to ban in the next Royal Tournament event.
However, not all the cards in the game were included in the polls. Instead, it was a limited set of cards - more specifically, the top ten most used troops, buildings, and spells in the previous event.
The polls were opened earlier this week. They've now been closed and the votes have been tallied. So, after bated breath, the results of the polls have finally been released.
The polls are over, and the people have spoken! The following Cards will be banned in the next Royal Tournament:

Phoenix, Archer Queen, Miner, Skeleton King, Log, Cannon, Tornado, and Lightning

See you on Saturday

— Clash Royale (@ClashRoyale) January 18, 2023
Here are the cards that will be banned in the upcoming Royal Tournament event:
Archer Queen
Cannon
Lightning
Miner
Skeleton King
The Log
Tornado
The cards banned will deliver a crushing blow to many popular meta decks that revolve around dealing splash damage or using powerful Champions. With these mainstay cards out of the card pool, we'll potentially see various experimental decks used in the upcoming event. We're certainly looking forward to seeing all the brilliant and not-so-brilliant creations.
But with that being said, the next Royale Tournament will begin on Saturday, January 21.
Stay up to date with the latest Clash Royale news and guides: