In what is dubbed the biggest update ever, Supercell will be introducing two new cards to Clash Royale: Monk and the Phoenix.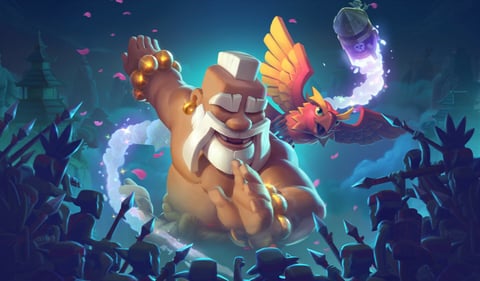 Supercell has revealed two brand-new cards that will join Clash Royale in the next game update: Monk and Phoenix. With the Mighty Miner added as the last card in a game update over six months ago, it was only a matter of time before we were treated to new ones - and boy were we not disappointed.
Set to arrive in the next Clash Royale update on October 26, these two cards are described to be "the most exciting cards" the devs have released in a long time. So what exactly is the hype all about? Let's dive into all the info and abilities you need to know about Monk and the Phoenix.
Monk - The New Clash Royale Champion Card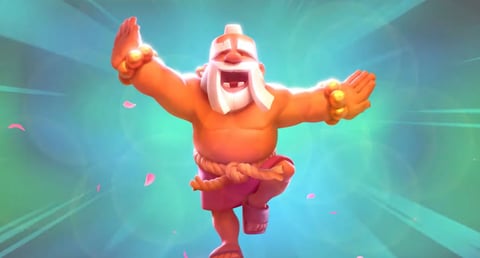 Hailing from the Silent Sanctuary Arena where he learned his "unique fighting style", Monk is a new four-Elixir cost Champion. When attacking, he will deliver a powerful three-hit combo which will push enemies back on the final strike in a similar fashion to the Log.
Not only will he be effective on the offense, but his defensive capabilities will put him above the rest with his Pensive Protection special ability. It's a never before seen new mechanic that will allow Monk to create a protective dome around himself and nearby allies when activated. Pensive Protection will reduce incoming damage and deflect targeted projectiles back at opponents - and that includes Rockets.
Monk's unique Silent Sanctuary Arena will be unlockable on the Trophy Road at 6,500 Trophies.
Phoenix - A New Legendary Clash Royale Card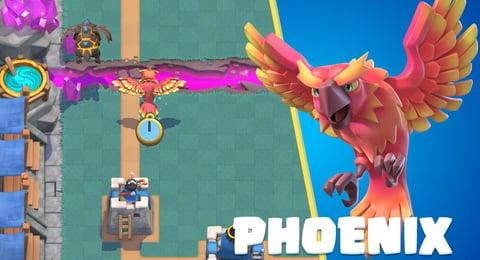 The Phoenix is a new Legendary flying unit that deals melee damage. It will cost four Elixir to deploy but it sure makes up for its cost with its magical abilities. Once the Phoenix is defeated, it will explode and deal area damage around a short radius. But that's not the end of it as the Phoenix will then retreat into a small egg on the Arena.
If the egg is not destroyed in time, the Phoenix will be reborn on the Arena with full HP and the same eagerness to win battles. To avoid being overpowered, the Phoenix can only be reborn from an egg once per deployment.
Fans of Supercell games might notice that the Phoenix card runs a similar mechanic to the new Phoenix pet in Clash of Clans.
Stay up to date with the latest Clash Royale news and guides: