Season 40 of Clash Royale is just around the corner and we can expect a bunch of new balance changes. Here are all the buffs and nerfs that will come in October.
The current Clash Royale season, Clash Fest, will be coming to a close at the end of September. The Clash Royale community is anxious to learn about what the new October season (Season 40) will bring in terms of content and balance changes.
Lucky for us, these balance changes have been released. Let's take this opportunity to look at all the confirmed card buffs and nerfs.
Clash Royale - Balance Change Release Date
The October balance changes will be introduced to Clash Royale on Tuesday, October 4.
On that day, the servers will go down for maintenance, and went they go live again, the balance changes will be in affect.
Clash Royale October Balance Changes - Buffs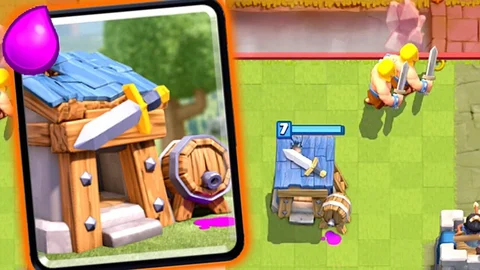 Three cards are slated to receive a buff in the new season: Goblin Gang, Elixir Golem, and Barbarian Hut.
Goblin Gang will get peskier as their unit counts will be increased. Elixir Golem will have a more significant damage output since its attack speed will be increased. But, the most significant buff concerns the Barbarian Hut. It'll spawn more Barbarians but have its cost reduced. This could be a power move from Supercell after they recently saw the Barbarian Hut's successes during its brief card boost.
These are all the card buffs that will arrive in the October Clash Royale season:
Card
Buff(s)

Barbarian Hut

Cost decreased from 7 Elixir → 6 Elixir
Spawn count (for every 14 seconds) increased from 2 Barbarians → 3 Barbarians
Lifetime decreased from 40 seconds → 30 seconds
Death spawn decreased from 2 Barbarians → 1 Barbarian
Total Barbarians spawned decreased from 10 → 8


Elixir Golem

15% attack speed increase for all forms

Goblin Gang

Spear Goblin count increased from 2 → 3
Clash Royale October Balance Changes - Nerfs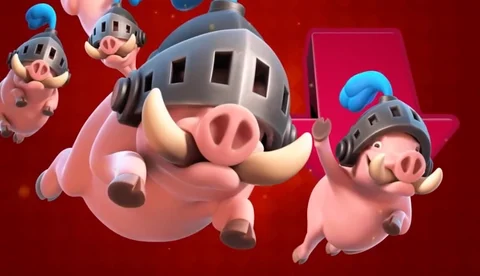 Five cards are slated to receive a nerf in the new season: Cannon, Cannon Cart, Mortar, Mighty Miner, and Royal Hogs
Cannon, Cannon Cart, Mortar, and the Mighty Miner will see their HP slightly reduced. Royal Hogs will finally get nerfed after running rampant in the current meta. The nerf in question is an attack speed reduction for their first attack.
These are all the card nerfs that will arrive in the October Clash Royale season:
| | |
| --- | --- |
| Card | Nerf(s) |
| Cannon | |
| Cannon Cart | Second form HP decreased by 8% |
| Mortar | |
| Mighty Miner | |
| Royal Hogs | First hit attack speed decreased by 60% (0.25 seconds → 0.4 seconds) |
Stay up to date with the latest Clash Royale news and guides