We'll be going over all the ways you can get Emotes in Clash Royale.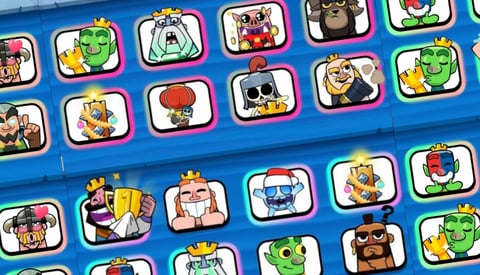 Emotes are colorful cosmetics that allow you to communicate with other players during battles in Clash Royale. These can express a wide range of emotions, celebrate various occasions, and showcase different characters available in the game.

Unfortunately, Emotes are one of the hardest things to get in the game - arguably more challenging than obtaining cards. Lucky for you, we've compiled all the ways you can get Emotes in Clash Royale.
How To Get Emotes In Clash Royale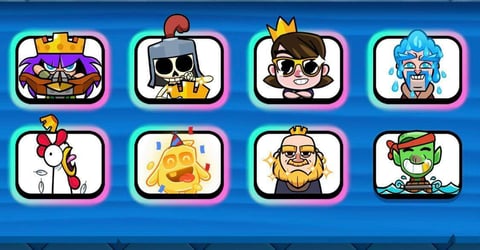 There are five main ways you can get Emotes in Clash Royale. They vary from purchasing them from the in-game shop or earning them by completing challenges.
Let's go over each of these ways:
Pass Royale: Exclusive seasonal Emotes will be available on the Pass Royale. All you'll need is to purchase the Pass and reach the required reward tier to unlock the Emote.
Shop: You can purchase Emotes with Gems in the Daily Deals section in-game shop. Occasional Emote offers will also be available and allow you to get them for a cheaper price.
Special Challenges/Events: Emotes can be offered as a reward in certain in-game challenges and events.
Supercell ID: If you connect your Clash Royale account to Supercell ID, you will earn the 'Legendary Chicken' Emote.
Trophy Road: There are two Emotes that you can get on the Trophy Road. The 'Celebrating Knight' Emote is available at 2,200 Trophies while the 'Clapping Royal Ghost' Emote is available at 3,800 Trophies.
If there is an Emote you don't own that you like, you can add it to your 'Wish List.' Once it becomes available in the Shop, you will receive an in-game notification.
You can choose which Emotes you want to have in your Emote Deck by going to the 'Collection' tab. You can have up to eight Emotes in your deck.
Stay up to date with the latest Clash Royale guides: