Upgrade your cards with the Card Boost Potion that arrived in the Clashmas update of Clash Royale.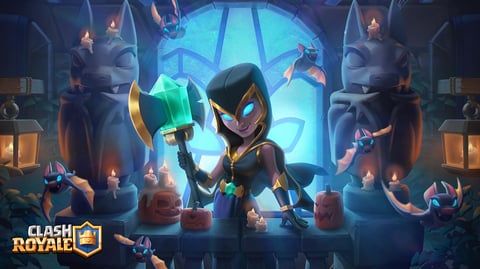 The holiday season will be bringing back the Clashmas update to Clash Royale. It's packed full of new features and gameplay improvements such as Emote management, updated Clan leaderboards, and balance changes.
At this time of year, the devs usually release a new in-game item. This time, it's the Card Boost Potion. It's a new magic item that will allow you to temporarily boost your cards to a higher level.

Let's take a closer look at it.
Card Boost Potion Is A New Magic Item In Clash Royale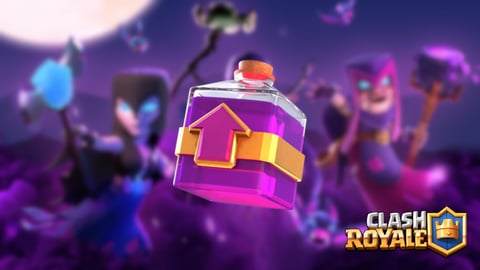 As we mentioned earlier, the Card Boost Potion will temporarily boost one of your cards to your current Tower Power level. These boosts will be applied to that specific card in all game modes that use your own card collection. This means card boosts will not be present for events or challenges like the Draft Challenge.
Boosted Cards in your card collection will be marked with a 'BOOSTED' label, and you can tap them to see how much longer the effects will last.
The Boost will only last for 1 hour. You can only hold a maximum of eight Card Boost Potions. However, if you exceed this limit, you will get 500 Gold for each additional Potion you go over the limit.
You can get Card Boost Potions from Daily Tasks, the Pass Royale, the Path of Legends, Challenges, and the in-game shop.
Stay up to date with the latest Clash Royale news and guides: