Supercell will be introducing Daily tasks to Clash Royale. It's an easy way to make in-game progress and earn rewards. Here are all the details you need to know about it.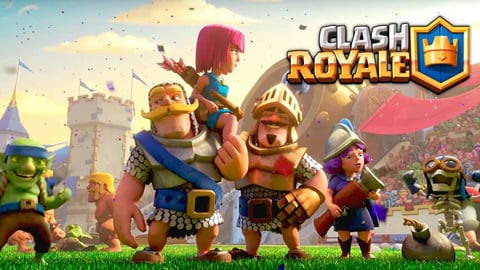 Daily tasks are a new feature in Clash Royale. Every day, you will have three tasks on the home screen that you can complete to earn rewards. These tasks can be completed simultaneously. Once you've completed all of them, you will earn a daily bonus.
When a new day starts, unclaimed rewards will remain. Only after you claim them will you see new daily tasks made available. If you collect all of the daily bonuses in a week, you will also unlock a weekly bonus reward. Let's dive a little deeper into what these rewards hold.
New Daily Tasks In Clash Royale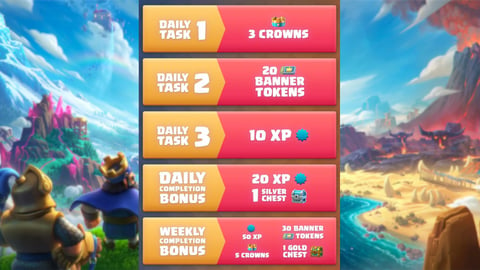 Fans of Supercell games will notice that 'daily tasks' are a similar feature to 'daily quests' in Brawl Stars. Like them, daily tasks will be simple objectives that you can complete for fast and easy rewards.
As we mentioned earlier, if you collect all the daily bonus rewards in a week, you will unlock a weekly bonus. This is the breakdown of the daily bonus and weekly rewards you can expect to get:
Daily Task 1: 3 Crowns
Daily Task 2: 20 Banner Tokens
Daily Task 3: 10 XP
Daily Completion Bonus: 20 XP and 1 Silver Chest
Weekly Completion Bonus: 50 XP, 5 Crowns, 30 Banner Tokens, and 1 Gold Chest
Stay up to date with the latest Clash Royale news and guides: