Discover the best attachments for the M13 assault rifle in Call of Duty: Mobile Season 5 (2023).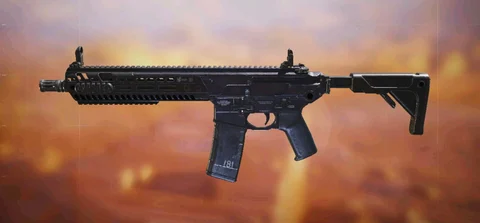 The M13 assault rifle is one of Call of Duty: Mobile's most popular weapons, but interestingly, it is a rather poor performer when put up against the other arsenal of weapons available.
An extremely high rounds-per-minute (RPM) is offset by some of the lowest damage output in the class, and it's this latter deficiency that you have to try and negate when considering what attachments to use.
Its range is also relatively poor compared to other assault rifles, meaning that how you equip it for battle royale differs from what attachments you would use in standard multiplayer game modes.
But despite that, the M13 can still slap, and to show you how, we have devised the best M13 loadouts for both game modes.
Let's check them out.
Best M13 Loadout For COD Mobile Season 5
First seen in 2019's Call of Duty: Modern Warfare, the M13 has always had its fans. As mentioned before, the gun's strengths are its high fire rate, as well as its mobility and recoil control, which are some of the best seen in the assault rifle class.
On the other hand, its low damage output can severely limit it, with players needing to land upwards of five shots to down an opponent, with a damage drop-off that can make long-distance engagements particularly difficult.
So, let's look at what attachments we choose to maximize the M13's potential in both battle royale and standard MP.

Best M13 Loadout For Battle Royale
This loadout improves the M13's accuracy, recoil control, and range at a small cost to mobility.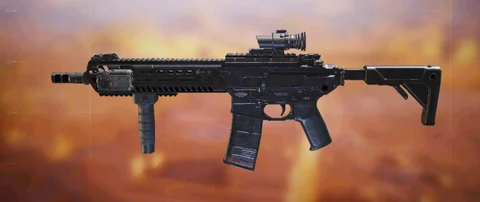 The key to this loadout is the RTC Light Muzzle Brake and Merc Foregrip, while the 3X Tactical Scope 1 helps you engage opponents at the longer ranges experienced in the battle royale.
Muzzle: RTC Light Muzzle Brake
Optic: 3X Tactical Scope 1
Laser: QWC Laser - Tactical
Underbarrel: Merc Foregrip
Ammunition: .300 RTC Double Stack 40 Round
Thanks to the buff in Season 9, the M13 now performs better in the battle royale mode, with increased damage range. This was one of the major issues the M13 faced when played in the BR mode, so this buff makes it a much more well-rounded weapon and certainly a meta pick in Season 5.

Best M13 Loadout For Standard Multiplayer
The M13 is definitely a gun for the standard multiplayer modes. Its high fire rate and mobility make it a great assault rifle for racking up many kills.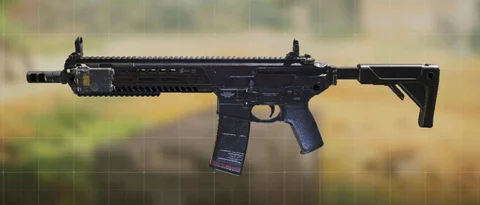 There is an ammo problem, though, with that same high fire rate resulting in you emptying your magazine more often than is viable. To counteract that, we have opted for the .300 RTC Double Stack 40 Round and the Sleight of Hand perk, so not only will you have a better magazine, you will reload quicker too.
Muzzle: RTC Light Muzzle Brake
Laser: MIP Laser 5mW
Ammunition: .300 RTC Double Stack 40 Round
Underbarrel: Strike Foregrip
Perk: Sleight of Hand
That's it for our M13 loadout guide. For more COD: Mobile news and guides, check out: