Recently buffed, the ICR-1 assault rifle is a meta pick in Call of Duty: Mobile Season 8 (2023).
Buffed during COD: Mobile Season 2: Heavy Metal many players have been using theICR-1 assault rifle, and they plan to continue using it in Season 7: Heat Wave.
First seen in Call of Duty: Black Ops III and added to COD: Mobile in Season 2, the ICR-1 is a low-recoil assault rifle with relatively low damage compared to other assault rifles.

This low damage has meant that it's struggled to find a place in the COD: Mobile meta, which, in terms of assault rifles, has been dominated by the M13, Kilo 141, and, at times, the MK2 Peacekeeper.
The ICR-1 isn't without its fans, and with its damage being buffed and its accuracy improved, it will likely be a more frequent sight in Season 7.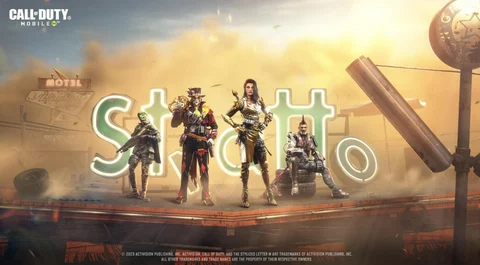 Even with these buffs, getting the most out of the ICR-1 will mean getting the best attachments on it, and to help you decide, we've put together two ICR-1 loadouts for COD: Mobile Season 8; one for the battle royale mode and one for standard multiplayer.
Remember, the majority of attachments need to be unlocked. If you want to do that as quickly as possible, check out our guide on how to level up guns in COD: Mobile.
Best ICR-1 Loadout For Battle Royale
The ICR-1 loadout is about improving the gun's range, making it viable in the larger battle royale maps.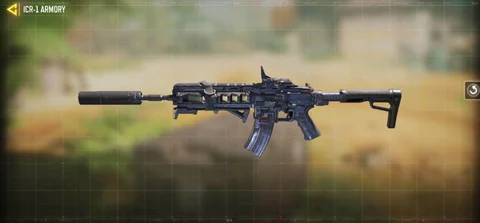 Muzzle: Monolithic Suppressor
Optic: Classic Red Dot Sight
Stock: YKM Light Stock
Underbarrel: Strike Foregrip
Ammunition: 40 Round Extended Mag
To that end, we have opted for the Monolithic Suppressor, which silences the weapon and increases its damage range by 25%.
The Strike Foregrip underbarrel will help reduce the gun's recoil at a small cost to movement and ADS movement speed.
To offset that, we've gone for the YKM Light Stock, rounding off the build with the Classic Red Dot Sight and 40 Round Extended Magazine, the latter giving you more ammunition per clip, keeping you in the fight for longer.

Best ICR-1 Loadout For Standard Multiplayer
This ICR-1 loadout is about increasing the gun's mobility. That, coupled with its impressive fire rate, makes it more akin to a sub-machine gun; perfect for the game's conventional multiplayer modes.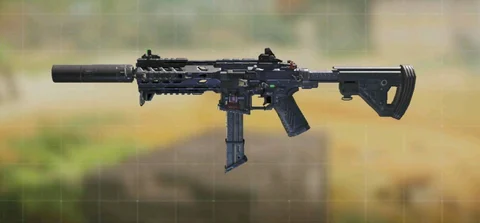 Barrel: YKM Integral Suppressor Light
Laser: QWC Laser - Tactical
Ammunition: 50 Round Fast Reload
Rear Grip: Stippled Grip Tape
Perk: Long Shot
For this loadout, we have opted to keep many of the heavier attachments off it, thus, there is no additional underbarrel or muzzle, and we have the standard stock in place.
This is to reduce the gun's weight and increase its mobility. To help improve the range, we've gone for the Long Shot perk and YKM Integral Suppressor Light barrel.
The Stippled Grip Tape will give the gun even greater mobility at a small cost to recoil.
The QWC Laser - Tactical will reduce the gun ADS time, making this ICR-1 build perfect for getting up close and personal.

For more COD: Mobile news and guides, check out: