Learn the latest about Call of Duty: Mobile Season 2, including the release date, new maps and weapons. and much more.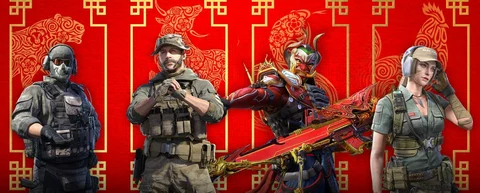 Fans of Call of Duty: Mobile are gearing up for the release of Season 2 (2023), which will look to build on the goodwill from the well-received Season 1: Reawakening.
There are plenty of reasons for thinking it will do so. Season 2 will continue with the Lunar New Year celebrations, with the Limited Time Ticket event remaining part of this season.
We can also expect a brand new battle pass, as well as new maps, weapons, and events, some of which we've learned thanks to the usual round of pre-release leaks.
If you want to learn more, below we've compiled everything there is to know about Season 2.
COD: Mobile Season 2 - Start And End Date

There is currently no official release date for Season 2 (2023); however, based on the Season 1 end date, it is likely that Season 2 will be released on February 22.
Seasons can last from four to six weeks, with Season 2 likely to wrap up in late March.
New Game Modes - Mecha Brawl And Chaos Control
Season 2 is set to get two brand-new game modes.
The first will see teams face off against one another in Goliaths, the heavily-armed mech suits currently available as a kill streak and in the game's battle royale mode.
Called 'Mecha Brawl', players will choose a class of Goliath, with the team at Leakers On Duty providing us with an advanced look at the archetypes.
Mecha Brawl Mode Details.

The gamemode will be objective based. Most likely a version of domination. Note that class names are subject to change until officially announced.#callofdutymobile #codm #codmobile pic.twitter.com/ofpxZREKsg

— Leakers On Duty (@LeakersOnDuty) February 15, 2023
The classes are Raider, Melee, Pyro, Destroyer, and Ranged, which give you some idea of how explosive this game mode will likely be.
The mode is reportedly objective-based and similar to the Domination game mode currently in the game.
The other game mode expected in Season 2 is 'Chaos Control', a variation of Control but with unlimited respawns.
S02 Game mode - Chaos Control.

It's basically Control with unlimited respawns.#callofdutymobile #codm #codmobile pic.twitter.com/XuItBMjDMH

— Leakers On Duty (@LeakersOnDuty) February 16, 2023
New Weapon - Maddox
In terms of new guns, we've learned that the Maddox bullpup assault rifle will be turning up in Season 2.
First seen in Black Ops 4, the Maddox has a large magazine and a quick fire rate and has been likened to the MK2 Peacekeeper.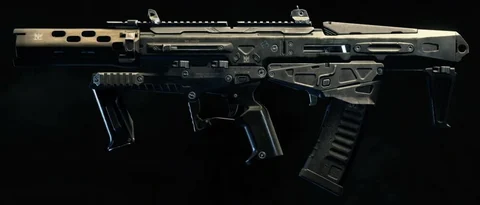 Its main drawback is its relatively low range, though you can bet there will be a number of attachments that will look to iron out that kink.
The Maddox also has a signature attachment, but no word yet on how that works.
Weapon Balance Changes
In regards to the weapon balance changes, you can see them in detail here, but to summarize, several assault rifles are being buffed, including the ICR-1,Man-O-War, andAK-47.
In terms of nerfs, the CBR 4, DL Q33,and Ballista EM3 are all seeing their power tuned down.

Other new - unconfirmed - additions include a new battle royale class that allows you to deploy a sentry gun and a new map, first seen in Black Ops Cold War, called Diesel.
The developers have yet to reveal the contents of the update. When they do we will update this page with all the new content expected in Season 2.
For more COD: Mobile news and guides, check out: