The Maddox assault rifle is coming to Call of Duty: Mobile in Season 2.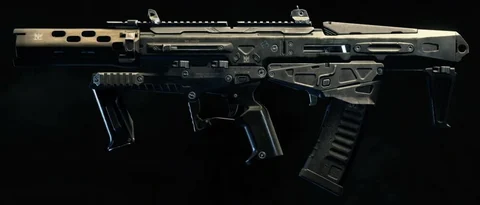 We are nearing the release of Season 2 (2023) of Call of Duty: Mobile, and with each passing day, we are learning what we can expect from the next major update.
First, it was the weapon balance changes; then it was the addition of a Goliath vs Goliath game mode called 'Mecha Brawl', and now we've learned of the new gun getting added to COD: Mobile's arsenal of weapons.
After last season's light-machine gun, it looks like we are back to assault rifles, with a trailer featuring the Maddox - a fast-firing bullpup - being released for the Chinese localization of the game.
Upcoming S02 Assault Rifle - Maddox

Fast firing AR with similar fire rate as Peacekeeper and a big magazine size. The assault rifle features a signature attachment that shoots two bullets at once but at cost of huge recoil penalty.#callofdutymobile #codm #codmobile pic.twitter.com/sLCM6ikmat

— Leakers On Duty (@LeakersOnDuty) February 16, 2023
For those unaware, the build released in China is slightly ahead of the Garena and global game versions, with little to no differences.
The Maddox first appeared in the COD franchise back in Black Ops 4. The gun benefits from a fast-fire rate and a large starting magazine of 40 rounds. Its drawbacks include its relatively short range. The version turning up in Season 2 reportedly has a signature attachment, but no word yet on how that works.
While not confirmed, it is likely the gun will be unlocked as part of the Season 2 battle pass at either tier 14 or 21.
The Maddox appears to be the only new primary weapon in Season 2, but it isn't the only new addition with some firepower. A new battle royale class is also expected, one which can drop a rotating gun turret.
New S02 BR Class

The devs just recycled Turret from zombies.#callofdutymobile #codm #codmobile pic.twitter.com/R0lA4CcVCC

— Leakers On Duty (@LeakersOnDuty) February 16, 2023
Season 2 will be out by the end of the month.
For more COD: Mobile news and guides, check out: