Season 2 of Call of Duty: Warzone Mobile is now out, introducing a new battle pass, improved Gunsmith, and game modes.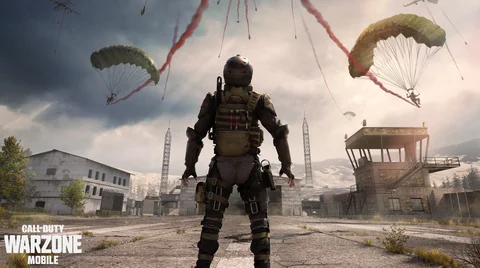 It's a good day in the 'land down under' as Season 2 of Call of Duty: Warzone Mobile has been released, introducing a raft of new features and content.
Included in the Season 2 update are a new battle pass, game modes and maps, and the fully-fledged Gunsmith feature as seen in Warzone 2.0 and Modern Warfare II.
The update was released on February 15, the same day as the two mainline games, with the promised cross-progression between all three titles now fully realized.
From now on, weapons and attachments unlocked in one game will be available in another, with all three games featuring the same battle pass and progression.

Secure the Season 02 Battle Pass and arm yourself with best gear to come out on top

What will you add to your armory first - the Dual Kodachis Melee Weapon or the ISO Hemlock Assault Rifle? pic.twitter.com/2KyNPVnaha

— Call of Duty (@CallofDuty) February 14, 2023
New game modes include Hardcore for the game's conventional game modes, and Resurgence, a battle royale mode that produces shorter, more action-packed matches. Storehouse has also been added as a new multiplayer map.
New vehicles have also been spotted in Verdansk, with the Chop Top, SUV, and Cargo Truck all sighted.
New Vehicles in Warzone Mobile:

- Chop Top
- SUV
- Cargo Truck pic.twitter.com/SKL5iCLIaJ

— Warzone Mobile Leaks (@WZMIntel) February 15, 2023
The most exciting addition may well be the Gunsmith, which is now aligned with that seen in Warzone 2.0 / MWII. Players can now add attachments to guns, allowing them to customize them to the heart's content.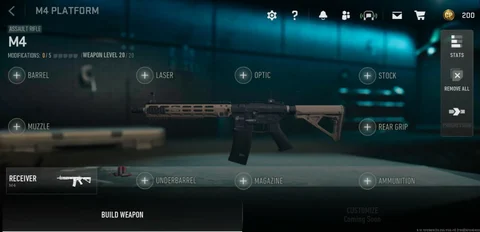 Another new addition is the Prestige system, a progression system that rewards you with Prestige icons that you can use to show off your game mastery.
It's a substantial update, but unfortunately, it comes with no news about a broadening of the game's availability, which is currently only playable within Australia.
Rumor had it that Season 2 would be the point that more regions were added to the game, but so far, the game's official social channels have been quiet on that front.
We will let you know if that changes!
For more Warzone Mobile news and guides, check out: