The Call of Duty: Warzone Mobile team has stated the game's battle royale mode will take priority over anything else.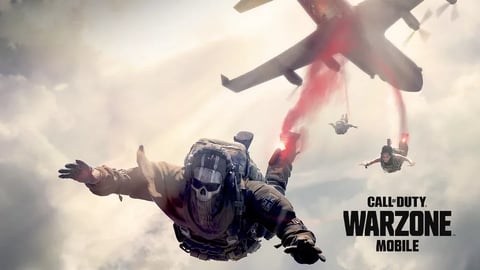 Call of Duty: Warzone Mobile's developers have stated the game's "main focus" will be the battle royale mode, which will be bad news for fans of the franchise's conventional multiplayer modes.
Describing the multiplayer modes as "additional" content, it will be the game's battle royale mode that gets the most regular updates. However, it's not all bad news, as the multiplayer modes will get new maps and features from time to time.
MP is actually a bit of an additional mode for Warzone Mobile. While we will support it with maps and features, Battle Royale is our main focus and will get the most updates.

— Call of Duty: Warzone Mobile (@WarzoneMobile) January 17, 2023
While this isn't the most groundbreaking of revelations - the game is a port of one of the most popular battle royale games ever - it does give us some idea of the direction the developers intend to take - or not take - with Warzone Mobile.
When the game was officially unveiled in September, multiplayer modes were not mentioned. Unless you count the multiplayer tags on the game's Google Play Store page, which disappeared as quickly as the Twitterati pounced on them.
But as it turned out, conventional or standard multiplayer modes were to be included, with the soft launch of Warzone Mobile featuring both Team Deathmatch and Domination game modes, as well as four playable maps with more on the way.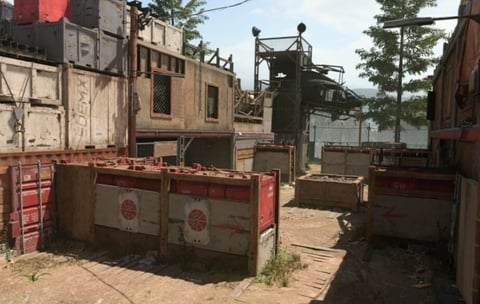 With this recent tweet, some will be happy that the developers have 'clarified' their priorities, but to others, like me, this is a continuation of the 'will they, won't they' tightrope walk they've been doing about multiplayer game modes since the reveal.
This ultimately hurts the players of Warzone Mobile and Call of Duty: Mobile, the latter the elephant in the room here. Both games are from the same franchise but essentially rival titles for the attention of Call of Duty fans on mobile devices.
COD: Mobile has a battle royale mode, plus the full suite of conventional multiplayer modes and a large assortment of maps taken from across the franchise. The three-year-old title also remains a money machine, with new seasonal updates released every six weeks, along with a plethora of expensive crates and lucky draws.
If Warzone: Mobile was confirmed to have the same features, many COD: Mobile players would eschew the title in favor of the newer, better-looking title. Player spending would drop immediately, and you'd be silly for thinking the business-minded folk at Activision aren't all too aware of this.
So, while the Warzone Mobile developers claim - currently - to be focusing on the battle royale experience, the question players should be asking themselves is: do you trust Activision? The jury's out on that one.