Those waiting for Call of Duty: Warzone Mobile are told to expect "surprises" leading up to its global release.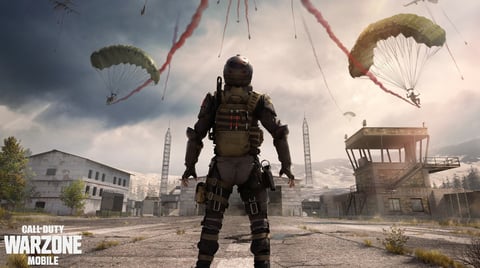 Those waiting for Call of Duty: Warzone Mobile's global release number in the tens of millions, and while that might be several months away, the developers have promised more "surprises" in the lead-up.
That is the latest word from the team behind the mobile battle royale, who, last night (January 4), tweeted their 2023 goals.
In a three-item list, the first up was the game's global launch. That was followed by reaching 35 million pre-registrations before coming in third, a teasing mention of "surprises" for those waiting for the game.
Our 2023 goals
1Release #WarzoneMobile globally
2Hit 35M pre-registrations
3Drop some more surprises before launch

We know your top wish is for global launch, but it's never too late to shoot for the stars! Drop some of your Warzone Mobile goals in the comments

— Call of Duty: Warzone Mobile (@WarzoneMobile) January 4, 2023
What those surprises are wasn't revealed (we forgive them for that, as then, it wouldn't exactly be a surprise), but it is likely to be more pre-registration rewards.
When the game was first revealed in July of last year, and Android users could pre-register, five rewards were announced, four of which were revealed, including two weapon blueprints. Within weeks, the game reached 25 million pre-registrations, with the developers confirming that an operator skin for Ghost was the final reward.

However, when iOS users were finally able to pre-register, another reward was announced, with the popular Shoot House map being confirmed to be available at launch - if 35 million pre-registrations were reached.
Data received, and location identified - Shoot House.

This classic Multiplayer map is our new 35 million pre-registration reward!

We've seen the love for it in #MWII and we'll add it to our launch maps if that number is hit. Pre-register now: https://t.co/A71QHcdih9 pic.twitter.com/DLF9Wn681Y

— Call of Duty: Warzone Mobile (@WarzoneMobile) November 25, 2022
That number is likely to be surpassed, so could the developers have a few more goodies in store for players before the game's global launch?
We'll need to wait to find out, though many will hope these surprises may be an opening up of the current soft launch, which is currently only available for those that reside in Australia.
For more Warzone Mobile news and guides, check out: