Call of Duty: Warzone Mobile has been made available for download on the Google Play Store in Australia.

The wait may finally be over. Maybe. Call of Duty: Warzone Mobile has been made available for download in Australia via the Google Play Store, which many are taking as a sign that the game will be soft-launched in the near future.
So far, the developers have said nothing about this, but many have confirmed the reports - with some using VPNs to access the Australian Google Play Store to download the title.
And that seems like all you can do at the moment: the initial 219MB download and install from the Play Store, then a further 5GB in-app download after that.
The team at WZM Leakers On Duty have also discovered a number of assets, including information that suggests that - with this release - cross-progression will be available with Warzone 2.0 and Modern Warfare II, a departure from previous betas and proof that this is a more expansive soft launch.
"Battlepass Active" #WarzoneMobile #warzone #callofduty pic.twitter.com/EV5ks09Ck0

— WZM Leakers On Duty (@LeakersOnWZM) November 29, 2022
This is "softlaunch" not "beta"

There will be Battlepass progression with mwii and warzone 2.0

— SM (@samleakshere) November 29, 2022
Warzone Mobile Is Heading For A Soft Launch
Soft launches are common for mobile titles. The process sees a game released in a small number of countries and regions before opening up to other territories as the developers continue to work on the server infrastructure and the general stability of the game.
Historically, Australia, New Zealand, and the Philippines are bundled together in such a release.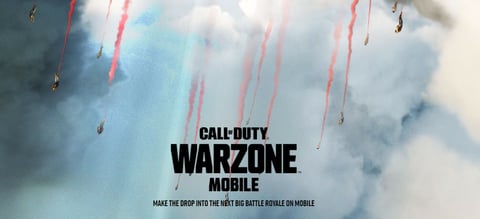 Warzone Mobile's global release is expected sometime in 2023, but if this soft launch proves the real deal, there may be quite a few that are getting their shot at the game before Christmas.
Anticipation around the title has reached a fever pitch. Over 25 million players have pre-registered for the game in just over two months, an Activision Blizzard record. Last week, the developers added new rewards to the pre-registration milestones, as well as opened up pre-registrations for iOS devices.

Currently, the game isn't available to download on iOS in Australia or elsewhere.