Call of Duty: Mobile Season 1: Reawakening is almost here. This guide will show you where to download the APK files ahead of its launch.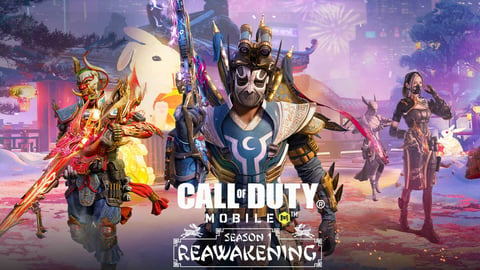 Fans of Call of Duty: Mobile are gearing up for the release of Season 1: Reawakening, the first major update of 2023.
And while the season, along with its Lunar New Year events, battle pass, and map updates, will not go live until January 18, the update itself has now been rolled out, which means players can enjoy the game's bug fixes and weapon balance changes before the big day.
The update has been released through the Google Play or Apple App Store. However, when it comes to the Google Play Store in particular, not everyone has access, so some players need to download and install the files manually.
To do that, you will need the COD: Mobile Season 1 (2023) APK and OBB files, which you will need to install on your device. The guide below will show you where to download these files and how to install them.

COD: Mobile Season 1 (2023) APK/OBB Download Links
If you don't have access to the Google Play Store, or your store isn't yet automatically updating your client, you will find the links to download the APK and OBB files here.

If you are on an Apple device, you can not install apps manually as you would on an Android device; if there is a problem with receiving an update, we suggest uninstalling and reinstalling the game.

How To Install COD: Mobile Season 1 Using APK/OBB Files
Follow the instructions below to install COD: Mobile Season 1.

First, uninstall the current COD: Mobile client on your device if you have it.
Download the APK/OBB files on your Android device and ensure you have at least 22 GB of free storage.
Locate the downloaded files on the downloads folder of your device and extract the RAR file.
If you haven't already enabled installation from other sources, you must do so from your device's settings.
Select the APK and install it on your device.
Once the APK file is installed, move the OBB file to 'Android/OBB/ com.activision.callofduty.shooter'.
Now launch the game normally and enjoy Season 1.
For more COD: Mobile news and guides, check out: