It comes after statements from Microsoft suggested the game would be "phased out" in the future.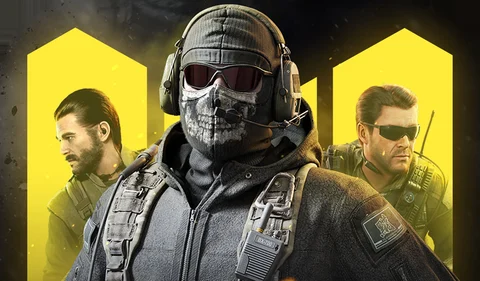 The team behind Call of Duty: Mobile has announced they are "committed" to the game, promising a "robust roadmap" of new content coming down the line.
The statement comes days after a statement from Microsoft, made during the legal wrangling over the future of Activision Blizzard and the Call of Duty franchise, stated that the game would be "phased out" after the release of Call of Duty: Warzone Mobile.
The team's statement, posted on the game's social channels, acknowledges COD: Mobile's importance to the franchise and its overall mobile strategy.
"We are committed to Call of Duty: Mobile as an important part of the entire Call of Duty franchise and our overall mobile strategy," the team wrote. "We have the best fans in the world and intend to continue supporting the game with a robust roadmap of fresh new CODM content, activities, and updates for the long haul."
March 13, 2023
Since its release in late 2019, COD: Mobile has become one of the most mobile games in the world, with major updates arriving every six to eight weeks. in that time, players have spent billions of dollars on in-game items, and any closure of the game would see those becoming basically worthless.
However, with the looming merger between Microsoft and Activision Blizzard, the final decision on the game's future may not lie with those that develop the game - a situation complicated by the fact COD: Mobile is developed by Tencent's TiMi Studios in a licensed agreement.

Microsoft's previous announcement of wanting to phase out COD: Mobile was part of an official document sent to the UK's Competition and Markets Authority. The document noted that "Call of Duty: Mobile is expected to be phased out over time (outside of China) with the launch of Warzone Mobile."

This isn't the first time the developers behind COD: Mobile have felt the need to state their commitment to the game; when Warzone Mobile was officially unveiled in September of last year, COD: Mobile developers stated that both games would "co-exist," but for how long or in what capacity we have yet to find out.
For more COD: Mobile news and guides, check out: