North American esport organization Tribe Gaming made an incredible lower-bracket run to become world champions at the COD: Mobile World Championship 2022.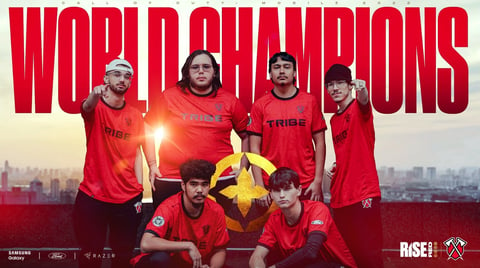 North American esport organization Tribe Gaming has won the Call of Duty: Mobile World Championship 2022 after defeating fellow North American esport organization Luminosity Gaming in the grand finals.
Family. pic.twitter.com/pwCOzBxbXT

— Tribe Gaming (@TribeGaming) December 19, 2022
The event was held in Raleigh, North Carolina, running alongside the first major of this season's Call of Duty League.
It was also the first time the world championship was held in person after COVID disrupted the 2020 and 2021 editions.
Featuring sixteen teams from across the world and a USD 1.7 million prize pool, it promised to be the most competitive COD: Mobile tournament ever.
It almost wasn't to be for Tribe Gaming, who, after a successful group stage, found themselves on the losing side of their first playoff match against Chinese esport organization Wolves.
But with a home crowd behind them, Tribe Gaming fought back, culminating in a lower bracket run that saw them defeat Wolves in a rematch and setting up a grand final match against Luminosity.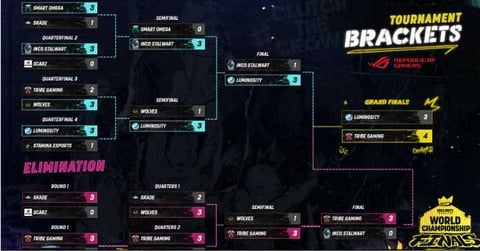 In a grand final marred by technical issues, Tribe Gaming managed to overcome the one-map deficit they entered the finals with, ultimately winning 4-3 and taking home the top prize of USD 700,000.
Luminosity, who were unbeaten up until the grand finals, will take home USD 280,000.
COD: Mobile World Championship 2022 - Final Standings
1st place: Tribe Gaming – $700,000
2nd place: Luminosity Gaming – $280,000
3rd place: iNCO Stalwart – $150,000
4th place: Wolves – $110,000
5th place: Skade – $80,000
6th place: Omega Esports – $80,000
7th place: SCARZ – $60,000
8th place: STMN Esports – $60,000
9th place: NYSL Mayhem – $30,000
10th place: Team Vitality – $30,000
11th place: Qing Jiu Club – $30,000
12th place: ALMGHTY – $30,000
13th place: Godlike Esports – $15,000
14th place: Strut Esports – $15,000
15th place: Influence Chemin Esports – $15,000

16th place: Nova Esports EU – $15,000