The team behind Call of Duty: Warzone Mobile says they know work needs to be done to optimize the game for all devices.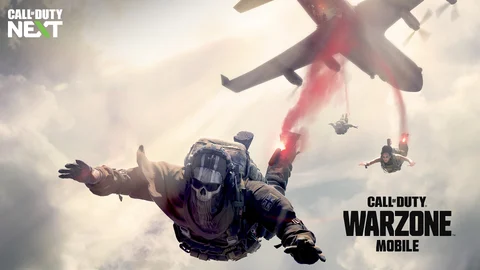 Call of Duty: Warzone Mobile may now be out of its closed beta and 'soft-launched,' but very few who've had hands-on time with the game (Australians mainly) could claim the game is anywhere near a finished product.
For example, the Gunsmith - a mechanic that allows players to customize their weapons with an array of attachments and a core feature of any modern Call of Duty title - was only fully implemented with the release of Season 2 earlier this month.

The game's graphics and performance have also been variable since the closed alpha tests last year. While updates have seen the graphic fidelity increase, bringing the title closer to that of the mainline game, the performance - especially on Android devices - has dipped.
Warzone mobile got a new graphics update and it looks stunningpic.twitter.com/4OQCaID1Hs

— DuckyTheGamer (@duckybtw) January 29, 2023
Those issues forced the developers to update the game's system requirements, with Android devices featuring 3 GB of RAM or less now unable to play the game.
It's an ongoing issue for the devs, and thankfully, they aren't shying away from it. After an increase in complaints about performance, the devs have now responded.
Hello! @WarzoneMobile Android should be a priority in optimization and updates for Warzone Mobile since it will be where more people play this great game!
LIKE AND RT if you agree!#warzonemobile pic.twitter.com/0mQMwjwrPb

— Destro32 (@RJCZ32) February 27, 2023
In a direct response to the above tweet, the devs claim that "Optimization across all platforms is a major priority for us."
With particular issues facing Android devices at the moment, the devs go on to state they've shared the recent feedback about performance on the platform and "hope future updates and fixes will address these points!"
Hey there! Optimization across all platforms is a major priority for us. However, we've been sharing with our team the feedback we've seen regarding Android and we hope future updates and fixes will address these points!

— Call of Duty: Warzone Mobile (@WarzoneMobile) February 27, 2023
It's good to know that the developers understand the importance of optimization on mobile devices.
Good performance on lower-end devices is critical for a mobile game's long-term viability as the platform's huge player counts - and profits - lie in making the game as accessible to many as possible. Get it wrong, and well... you have another Apex Legends Mobile on your hands, shuttered after less than a year despite its promise.

Having said that, we probably need to accept that some devices will be left behind by Warzone Mobile, a game that's basically a 1:1 port of a PC/console game released three short years ago.
The Verdansk map is huge - even for a battle royale - and offers plenty of variety, from built-up cities to snow-covered hydroelectric dams. The promised 150 real player lobbies are another technical hurdle.
The global release of Warzone Mobile - which is when most people will be able to play the game - may force a change in the minimum system requirements for an 'AAA' game on mobile.
For more Warzone Mobile news and guides, check out: