Warzone Mobile WILL have standard multiplayer modes with four maps and two game modes confirmed.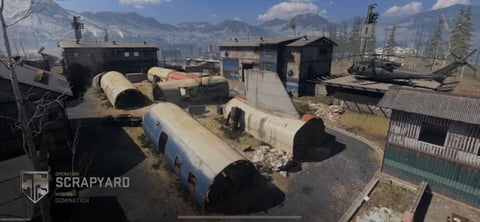 Call of Duty: Warzone Mobile's non-battle royale multiplayer modes and maps have been revealed, with the game set to include Team Deathmatch and Domination game modes.
The inclusion of what would be considered standard multiplayer modes has not been officially confirmed by the developers, but the recent Warzone Mobile Global Summit event held for content creators in London has confirmed their arrival, with a batch of content being released today (November 21) from the event.
Footage captured from the event reveals four maps: TV Station, Scrapyard/Boneyard, Vacant, and Superstore. All are based on areas of Verdansk, as will any future maps added to the game.
Warzone Mobile Multiplayer Gameplay. #WarzoneMobile #warzone #callofdutypic.twitter.com/LFVVZSeJdu

— WZM Leakers On Duty (@LeakersOnWZM) November 21, 2022
The standard MP modes will also feature Killstreaks, including precision strikes, cruise missiles, mortar strikes, and sentry guns.
WZM MP Scorestreaks/Killstreaks.#CallofDuty #warzone #warzonemobile pic.twitter.com/GLmnK3M1cc

— WZM Leakers On Duty (@LeakersOnWZM) November 21, 2022
According to these recent leaks, Warzone Mobile won't have a "full conventional multiplayer experience," with its primary function being to help players level up their weapons and camo progressions.

Progress made in Warzone Mobile's multiplayer modes, like its battle royale modes, will transfer to Modern Warfare II and Warzone 2.0 and vice versa, with weapon levels and blueprints, camo levels, and operator skins progressing in sync across the games.
The build that featured at the Global Summit in London has reportedly been released to those invited to the closed alpha, so we can expect to learn more about these new features in the coming days.
Warzone Mobile has not been given an official release date, with the developers only announcing that it is set to launch sometime in 2023.
However, we may have got a release date through other means, as the game's recent appearance on the Apple App Store claimed the game would be released globally in May.
For more Warzone Mobile news and guides, check out: