Did you ever wonder what the best pink skins in Fortnite look like? We made a ranking, let's have a look!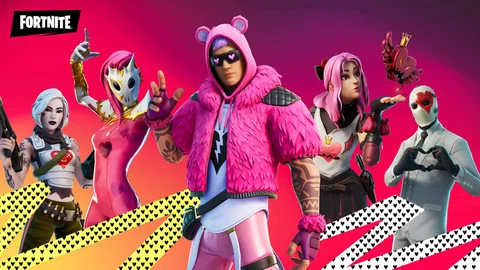 Fortnite, a massively popular battle royale game, continues to captivate millions of gamers for various compelling reasons. It serves as an accessible entry point for newcomers while presenting a challenging learning curve for those seeking mastery. Moreover, Fortnite's appeal extends across all age groups, making it an enjoyable experience for players of diverse backgrounds. One distinguishing aspect that sets Fortnite apart is its remarkable collection of cosmetics.

To illustrate the magnitude of Fortnite's cosmetic offerings, there are now over 1300 skins available, including collaborations with other franchises and designs inspired by fan art. Among this vast array of options, Fortnite showcases an impressive range of skins representing every color of the rainbow. Today, we will delve into the world of pink skins, revealing the very best choices for players who appreciate this vibrant hue.
Fortnite: Best Pink Skins Ranking
7. Cuddle King Skin
Should you ever catch sight of something pink and fluffy hurtling in your direction, rest assured, it can only be one entity—the illustrious Cuddle King. This endearing character made its debut in Fortnite during Chapter 2, Season 5 as part of the Valentine's Day Event.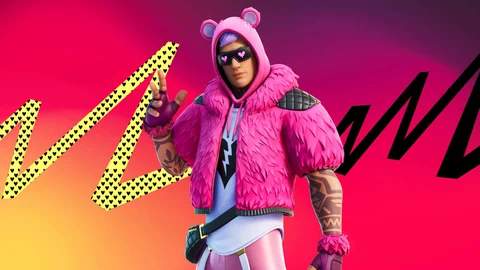 6. Bubble Bomber Skin
In the realm of Fortnite, explosions aren't solely caused by conventional grenades. It becomes rather evident that the bubblegum bomber has a distinct fondness for a particular type of candy. As one might expect, her preferred confectionary choice comes as no surprise. The accessories accompanying her set undoubtedly rank among the essential items for enthusiasts of Fortnite.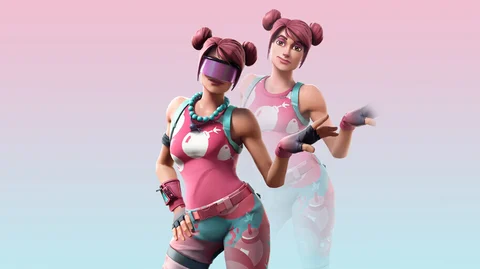 5. Birdie Skin
Prepared to swing into action at any moment, Birdie brings unwavering precision to the field. With her remarkable accuracy, you can trust that every shot will find its mark, leaving no room for missed opportunities.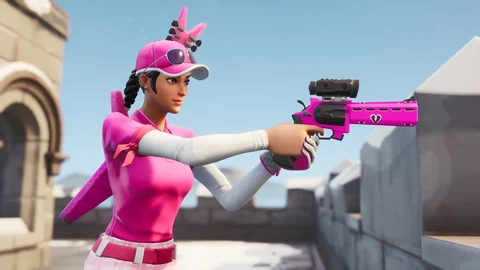 4. Britestorm Bomber
Sporting a pink hoodie, pink cap, pink sunglasses, and even pink hair, it becomes abundantly clear that the Britestorm Bomber holds an unwavering affinity for the color pink. Each element of her ensemble beautifully complements this favored hue, leaving no doubt as to her color preference.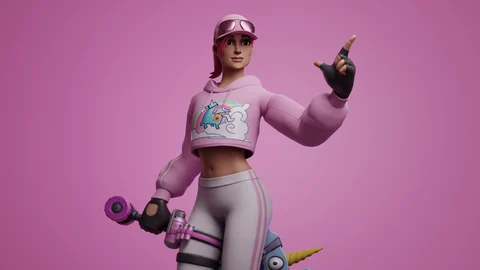 3. Harlowe Skin
Granted, while Harlowe's outfit may not be predominantly pink, we can certainly make an exception in this case due to her all-pink complexion. Despite the variation in her attire, the captivating allure of her entirely pink appearance cannot be overlooked. Harlowe was a Battle Pass Skin introduced in Chapter 3, Season 1, and players had the opportunity to unlock her at level 70.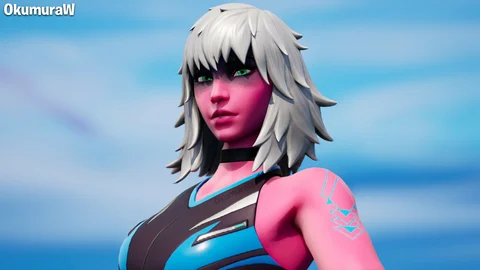 2. Kyra (Love Letter) Skin
Kyra never hesitates to make a statement and be noticed, regardless of whether she's adorned in eye-catching neon green or vibrant pink. In any color, Kyra consistently exudes an impeccable appearance. However, her pink Love Letter style holds a particularly appealing charm, accentuating her overall aesthetic.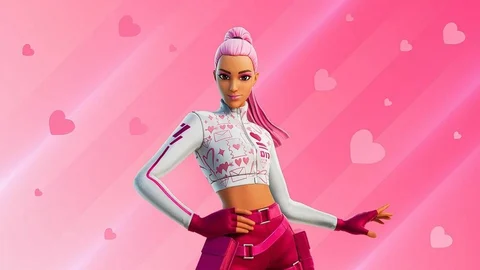 1. Cuddle Team Leader Skin
When it comes to employing hugs as a means of crisis management, there is no contender that surpasses the Cuddle Team Leader. This adorable character undoubtedly takes the crown as one of the finest pink skins in the Fortnite universe.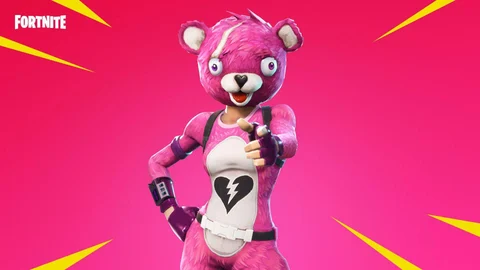 This was our ranking for the best Pink Skins in Fortnite. What do you think of this ranking?
Have you seen all the rarest skins in Fortnite?